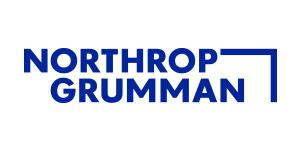 Principal Engineer Electromechanical at Northrop Grumman Corporation
Manhattan Beach, CA
Job Description
Engineering
Embark on a career putting innovative, reliable, and agile products and ideas into orbit, and beyond. Northrop Grumman has opportunities waiting for you that play a vital role in human space exploration, national defense, and scientific discovery, supporting multiple programs across the universe. With us, you'll discover a culture of curiosity and collaboration that will have you Defining Possible from the day you start. Our space systems connect and protect millions of people on earth every day, now and for the future. Explore your future and launch your career today.

Northrop Grumman Space Systems is seeking the next Principal Electromechanical Engineer to join the Electronics and Payloads' Product Engineering Department. The position will be located in Manhattan Beach, CA.

The Product Engineering Department is an organization of ~100 engineers that performs advanced electronic packaging development in support of a variety of products destined for space and air programs. This person collaborates closely with different partners across organizations and programs.

The responsibilities of the role include:
Mechanical design & analysis using computer-aided design (CAD)

Conducting packaging trades

Tolerance and interference analyses

generating drawing packages & associated electronic data




Supporting the fabrication, assembly and test of the hardware
For more Electronics and Payloads openings visit:
URL: www.northropgrumman.com/jobs/elepay
Unique ID: elepay
http://www.northropgrumman.com/jobs/southbayjob/
Unique ID: SOUTHBAYJOB
LosAngelesSpace