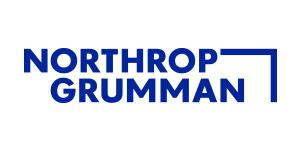 Principal Engineer Logistics (Fort Worth, TX) at Northrop Grumman Corporation
Fort Worth, TX
Job Description
Engineering
Climb to new heights on your journey when you start Defining Possible with Northrop Grumman. Enjoy a purposeful career in aeronautics that is crucial to the way we connect and protect our world across land, sea, and air. Bring your experience and take advantage of this opportunity to discover how you can start to push past possible and achieve your goals today. Enjoy a diverse, collaborative environment with professionals across the nation ready to help launch your career.
Northrop Grumman Aerospace Systems has an opening for a Principal Logistics Engineer to join our team of qualified, diverse individuals. This position is located in Fort Worth, TX in support of the F-35 Lightning II Program! The position will transfer to Wright-Patterson Air Force Base (AFB), Ohio, in 2022.
The engineer will be assigned to the Logistics & Modernization organization supporting F-35 aircraft Sustaining Engineering, and Fleet & Field Support. Candidate will be the Northrop Grumman's technical interface and on-site company representative to the customer providing support in the F-35 Operations Center, as well as supporting F-35 Sustaining Engineering to resolve issues arising from operations, maintenance, modifications and other logistics and engineering support activities involving F-35 aircraft systems and support equipment within established engineering guidelines.
In this role, selected candidate will be expected to:
Be a self-starter, work without direct supervision
Integrate into a high tempo work environment supporting F-35 aircraft operations and maintenance
Organize operations center projects, to include managing supplier activity and communication between suppliers, customer and F-35 program office
Oversee operations center progress to meet technical and schedule requirements. Tasks include hosting telecoms, conducting management reviews, resolving conflicts and issues, and coordinating engineering support
Manage technical aspects and delivery weekly SPMS Mission Effectiveness Charts, daily Fleet Status Reports, weekly F-35 Flight Hour Status Reports, weekly NGAS Sustainment VP Staff Charts, and weekly NGAS Top AVA MC Drivers Reports
Identify technical issues and recommend solutions to support the F-35 engineering disposition process and technical data updates within customer time objectives
Provide engineering and aircraft/equipment maintenance guidance to military/civilian maintainers, depot technicians and engineers
Accomplish in-depth analysis on all proposed and pending engineering changes and monitor systems performance indicators to identify emerging failure trends and provide recommendations to reduce aircraft down time, improve maintenance practices and advise on aircraft systems and equipment maintenance tasks
Manage and track engineering and logistics support activities, and provide periodic status to customers and the program management team
Research, develop, and disseminate activity reports, Urgent Field Notices, and other engineering products
Support program technical interchange meetings and program plans development relating to problem analysis, engineering dispositions and in-house technical support
Have good interpersonal and communication skills and engage with multiple engineering disciplines, Field Support Engineers, military personnel and other contractors ona regular basis
Work any shift, weekends, overtime and holidays, if necessary, as well as travel on Temporary Duty Assignments (TDY) to support F-35 program requirements