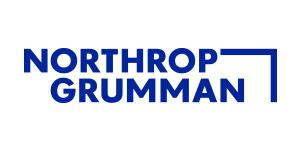 Principal Engineer, Measurements/Loads Control at Northrop Grumman Corporation
Palmdale, CA
Job Description
Engineering
At Northrop Grumman we develop cutting-edgetechnology that preserves freedom and advances human discovery. Our pioneeringand inventive spirit has enabled us to be at the forefront of manytechnological advancements in our nation's history - from the first flightacross the Atlantic Ocean, to stealth bombers, to landing on the moon. Wecontinue to innovate with developments from launching the first commercialflight to space, to discovering the early beginnings of the universe. Ouremployees are not only part of history, they're making history.
Northrop Grumman Aerospace Systems has anopening for a Principal, Systems Test Engineer.
The Specialty Test Team in Palmdale Ca. is looking for qualifiedMid-level Instrumentation Engineers to join our diverse team. The SST performsall structural testing, both static and fatigue. Ranging from component levelto full scale article on both R&D and flight hardware.
Selected Candidate will apply their electrical, mechanical, andcomputer skills while utilizing complex, state of the art, load control anddata acquisition systems to control 100's of load actuators while acquiringfeedback /data from 1000's of sensors. Qualified individuals will collaboratewith various disciplines and all levels of personnel throughout all phases ofStructural Testing, IE: Test Planning, Hardware and Instrumentation design,procurement and or manufacturing, Test Set-up, Test Execution, Data Reductionand Test Report Preparation and presentation.
Selectedcandidate must be a motivated, driven individual with excellent communicationskills, capable of working with minimal direction and moderate oversight /supervision. Candidate must have strong analytical / troubleshooting skills. Candidatewill on occasion be required to lead and mentor less experienced engineers.
Selected candidates are expected to perform the following:
•Setup, Program, Operate, and maintain LCS and DAS
•Plan and arrange for the equipment required for testing.
•Interpret Test Requirements and Co-Author and publish TestProcedures.
•Participate in Test Ready Reviews
•Report status of testing and constraints.
•Participate in post-test data evaluation, problem identification, andresolutions.
•Proficient with Micro Soft Office tools, Excel, Power Point, Visio, and VisualBasic
• Have a thorough understanding of Wheatstone Bridge basedsensors
• 2D drawings in AutoCAD