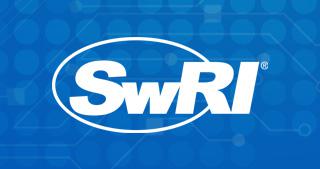 PRINCIPAL ENGINEER - SR. RESEARCH ENGINEER - PROCESS IMPROVEMENT - AUSTIN, TEXAS at Southwest Research Institute
Austin, TX
Job Summary:
Guide customer organizations and their senior leadership through strategic transformational engagements. Lead and participate in project teams tasked with brainstorming, strategic planning, product innovation and implementation of best manufacturing practices. Interview process operators/owners, document complex business and manufacturing processes, validate data collected and present results to project team and/or customer via process maps, PowerPoint presentations, etc. Establish baselines of current manufacturing/business processes, develop process improvement and sustainability improvement roadmaps, and plan future state. Visit customer sites, with occasional overnight travel. Lead business development efforts by engaging senior leadership of manufacturing organizations and sell work for the TMAC program. Generate technical reports and proposals. Prepare training materials and deliver training. Manage project and project teams. Contingent upon the continued funding of TMAC program.
Education/Experience:
Requires a BS or MS degree in Industrial Engineering, Mechanical Engineering, Electrical Engineering or related with at least 10 years of experience. Must have at least a 3.3 GPA. Education and knowledge of best practices for process improvement (lean/six sigma) and/or quality systems (ISO, TS, AS) as applied in the manufacturing environment is required. Must have experience with successful transformational leadership while holding profit/loss responsibilities in a senior management position. Must have sound judgment, excellent analytical and problem-solving skills, and be able to develop and deliver practical solutions. Must be able to promote and sell consulting services, lead training and facilitation activities, and conduct project activities within a variety of manufacturing facilities. Excellent communication skills are required. Must be self-motivated and results-oriented. Must have experience in program management. Must have knowledge of Microsoft desktop applications (e.g. Word, Excel, PowerPoint). Written and oral fluency in Spanish a definite plus. A valid/clear driver's license is required.
Special Considerations:
Work assignment is in Austin, Texas.
Job Locations: Austin, Texas
Merchandise Discounts
Retirement / Pension Plans
On Site Cafeteria
Gym Memberships
Paid Holidays
Military Leave
Medical, Dental and Vision
Tuition Reimbursement
Parking
Paid sick days
Flexible Spending Accounts
Employee Events
Professional Development
Long Term Disability
Employee Referral Program
Health Care On Site
Vacation/paid time off