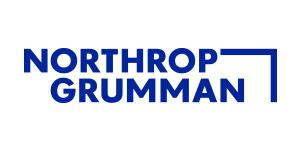 Principal Engr Sys Test at Northrop Grumman Corporation
Palmdale, CA
Job Description
At Northrop Grumman we develop cutting-edge technology thatpreserves freedom and advances human discovery. Our pioneering and inventivespirit has enabled us to be at the forefront of many technological advancementsin our nation's history - from the first flight across the Atlantic Ocean, tostealth bombers, to landing on the moon. We continue to innovate withdevelopments from launching the first commercial flight to space, todiscovering the early beginnings of the universe. Our employees are not only partof history, they're making history.
Northrop Grumman Aerospace Systems has an opening for a Principal Engineer Systems Test.

Responsibilities:
Planning and scheduling test events, working with Responsible Engineers to develop test cards, lead test operations, and maintain a test point database.
Coordinate the various roles of test engineering, along with the roles of supporting organizations in executing and planning a test program.
Provide leadership and direction to other Test Engineers.
Plan and conduct test missions as an approved test conductor, which includes test deck preparation, leading engineering briefs/debriefs, coordination with scheduling, maintenance, and telemetry support, and leading the test team through test missions as the link between the test engineers in the control room and the test vehicle and crew.
Provide support for post-test data processing and analysis as required to support mission objectives.
Excellent communication skills required, must work well in a team environment, and must work independently to solve a variety of complex problems.
Must be willing to support shift work including extended shifts, shift rotation, weekends and occasionally, holidays.
Must be willing to travel domestically as required to support testing operations
Basic Qualifications:

- Bachelor's degree in STEM with 5 Years of experience; Master's degree with 3 Years of experience; PhD with 0 Years of experience
- Active, in-scope, DOD Secret or TS Clearance with the ability to gain Special Program Access prior to start
- This position requires the ability to obtain and maintain aDOD Secret or Top Secret Clearance as well as Program Special access within areasonable period of time, as determined by the company to meet its businessneeds
Preferred Qualifications:
- Bachelor's degree in STEM field preferably in Aerospace, Mechanical or Electrical engineering
- Experience as a Test Engineer, Test Conductor/Director that includes test planning, execution and operations
- Top Secret clearance
Northrop Grumman is committed to hiring and retaining a diverse workforce. We are proud to be an Equal Opportunity/Affirmative Action Employer, making decisions without regard to race, color, religion, creed, sex, sexual orientation, gender identity, marital status, national origin, age, veteran status, disability, or any other protected class. For our complete EEO/AA and Pay Transparency statement, please visit . U.S. Citizenship is required for most positions.