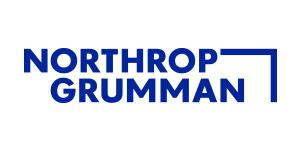 Principal Financial Analyst GBSD at Northrop Grumman Corporation
Roy, UT
Job Description
Business Management
At NorthropGrumman, our employees have incredible opportunities to work on revolutionarysystems and solutions that keep our world safe.Our work preserves freedom and democracy, and advances human discoveryand our understanding of the universe. We look for people who have bold newideas, courage and a pioneering spirit to join forces to invent the future, andhave a lot of fun along the way. Our culture thrives on intellectual curiosity,cognitive diversity and bringing your whole self to work — and we have aninsatiable drive to do what others think is impossible. Our employees are notonly part of history, they're making history.

NorthropGrumman Space Systems is seeking a Principal Financial/Cost Control Analyst 3to join our team of qualified, diverse individuals. This position will belocated in Roy UT and support the Ground Based Strategic Deterrent (GBSD)program. Learn more about the GBSDprogram .

This position is on the GBSD Enterprise Division FinanceStaff that supports the GBSD TMRR and EMD efforts as well as the Air Force'ssustainment, development, production and deployment of hardware and systemmodifications for Intercontinental Ballistic Missile (ICBM) Ground and AirborneLaunch Control Systems, Launch Facilities and associated infrastructure.
Roles and Responsibilitiesinclude, but are not limited to, the following:
Support all aspects of program financialexecution objectives.
Support effective compliance with EVMS objectives.
Support consolidation and validation ofthe business units' inputs to business systems supporting financial forecastingand profitability determination.
Support financial assurance engagementsincluding IPT level engagements for Integrated Baseline Reviews (IBRs), JointSurveillance Reviews (JSRs), and Internal and External audits.
Support review and oversight of accuracyof reported profitability
Support SOX control testing processes andsupport training to ensure compliance across the division
Support oversight and quality assuranceof financial data delivered to internal and external customers, includingvariance analysis and forecasts.
Support consolidation and validation ofthe business units' Program Annual Operating Plan (AOP)/Long Range StrategicPlan (LRSP).
As a full-timeemployee of Northrop Grumman Space Systems, you are eligible for our robustbenefits package including:
Medical,Dental & Vision coverage
401k
EducationalAssistance
LifeInsurance
EmployeeAssistance Programs & Work/Life Solutions
PaidTime Off
Health& Wellness Resources
EmployeeDiscounts
This position'sstandard work schedule is a 9/80. The 9/80 schedule allows employees who work anine-hour day Monday through Thursday to take every other Friday off.
GBSDJobs