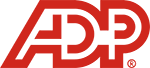 Full Stack Developer with .Net Core at ADP LLC
Florham Park, NJ 07932
Full Stack Developer with .Net Core
Req Number:184866
Category:Technology
Posted Date:December 4, 2019
Work Location(s):Florham Park,NJ,US
Lead Application Developer Florham Park, NJ
ADP is seeking a Lead Software Engineer who will work on a team of front-end engineers to create responsive, scalable and robust web based Retirement Services Portal. We are using the ReactJS framework and calling .Net based API backend RESTful Webservices and Microservices. We are moving to complete DevSecOps model and building desktop web applications and mobile apps to continue to provide the world class customer experience to our Users.
This is the perfect time for an enthusiastic engineer to add your knowledge of UI technologies, APIs, RESTful interfaces, Microservices, and responsive design to the team so that we can deliver a superior user experience to Retirement Services Portal users!
RESPONSIBILITIES:
Join a team of talented software engineers, plan, execute and deliver top quality software deliverables on-time.

Act as a primary, dedicated technology interface owning the technical responsibility for architecture, analysis, design, development, and implementation of responsive user interface.

Work closely with product to define and implement and improve user experience.

Overall, you will be responsible for day-to-day task management and sprint planning, working closely with product and stakeholders, participating in design sessions, leading and mentoring engineers to ensure that they follow best practices and guidelines, performing heads-down development, working on technical integrations with backend APIs, and working with QA to assure top quality deliverables on-time.
QUALIFCATIONS REQUIRED:
B.S. Computer Science/Engineering or equivalent degree is required.

Minimum 7+ years of software engineering experience plus 3+ years front end engineering experience.

Experience in front end MVC application architecture.

Experience working with product management, architects and stakeholders

Minimum 3+ years of experience in leading software engineers (hands on)

Experience in front end MVC framework such as React JS, AngularJS. Experience in creating re-usable UI components

Experience in full software life-cycle (SDLC) develop/test/build/deploy/etc.

Experience in unit testing and integration testing using Specflow or equivalents.

Experience with responsive design and SPA (Single Page Application) development

Experience with Version Control ie: Git, SubVersion, etc. Experience of Agile methodologies

Experience of RESTful APIs and Webservices define and drive the requirements

Experience of .Net core 2.0, .Net Framework 4.5.1, Microsoft SQL Server, DB2, T-SQL/Stored procedure, ASP.NET Razor, Angular 6+, Visual Studio, OAuth 2.0, TFS.

Experience delivering scalable and robust web applications for large customer base.

Knowledge of NGINX, Kubernetes and Docker is a big plus
#LITECH
Were designing a better way to work, so you can achieve what youre working for. Consistently named one of the Most Admired Companies by FORTUNE Magazine, and recognized by DiversityInc as one of the Top 50 Companies for Diversity, ADP works with more than 740,000 organizations across the globe to help their people work smarter, embrace new challenges, and unleash their talent. Always Designing for People means were creating platforms that will transform how great work gets done, so together we can unlock a world of opportunity.
At ADP, we believe that diversity fuels innovation. ADP is committed to equal employment opportunities regardless of race, color, genetic information, creed, religion, sex, sexual orientation, gender identity, lawful alien status, national origin, age, marital status, or protected veteran status. We support an inclusive workplace where associates excel based on personal merit, qualifications, experience, ability, and job performance.
Read more about this job
Apply Now
Share this job
Share on Facebook

Share on Twitter

Share on Linkedin

Share by Mail