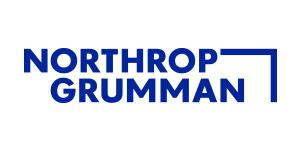 Principal Industrial Engineer at Northrop Grumman Corporation
Palmdale, CA
Job Description
Engineering
At Northrop Grumman we develop cutting-edge technology thatpreserves freedom and advances human discovery. Our pioneering and inventivespirit has enabled us to be at the forefront of many technological advancementsin our nation's history - from the first flight across the Atlantic Ocean, tostealth bombers, to landing on the moon. We continue to innovate withdevelopments from launching the first commercial flight to space, todiscovering the early beginnings of the universe. Our employees are not onlypart of history, they're making history.
No matter the assignment, Northrop Grumman is committed to being aleader in Cyber, Logistics and Modernization, Autonomous Systems, C4ISR, andStrike. For us, it's about more than just performing. It means realizingthe values that define us: responsibility, trust, integrity andprotecting freedom worldwide. These values inspire and unite our people-who make everything we do possible.
Northrop Grumman Aeronautics Systems, builds and delivers aviation-relatedsystems to customers around the world. We push the boundaries of innovation,and drive advances in various sciences. Come be a part of our mission!
NorthropGrumman Aeronautics Systems (NGAS) is looking for you to join our team as anIndustrial Engineer based out of Palmdale, CA.
What You'll get to Do:
Support the planning,coordination, and implementation of Master Production Schedules in complianceto the Integrated Master Schedule (IMS) within the Integrated Product Team(IPTs) Environment for F-35, High Altitude Long Endurance (HALE) Programs whichinclude USAF Global Hawk and USN Triton unmanned fully autonomous air vehicles,and other Programs/Projects. Assist inthe development of assembly line move schedules for current and proposedCustomer requirements utilizing Microsoft Excel and Project software modellingtools. Scheduling activities alsoinclude aircraft modification, aircraft retrofits, and flight testscheduling. Maintain Master Scheduledatabases to support Material & Shop Operating systems, and MSExcel/Project/PowerPoint files to generate a variety of reports includingperformance metrics, long range strategic plans, and rate tool analysis,etc. Knowledge and experience withlearning curves, capacity and rate tool analysis as well as other IndustrialEngineering and estimating/forecasting tools.
Requires interface andcoordination with other Production support departments; as well as regularinterface with multiple levels of management.Basic knowledge of the Earn Value Management System, Material RequirementPlanning, and Shop Floor Control Systems, is desired. Background in supporting technicaldisciplines in Industrial Engineering, Manufacturing Engineering, and/orProgram Master Planning is a plus. Candidate must have proficient writing andpresentation skills as well as the ability to articulate schedulereports/scenarios and conduct presentations to upper management and approvalchange boards.
Additional Northrop Grumman Information:
Northrop Grumman has approximately 85,000 employees in all 50states and in more than 25 countries, we strive to attract and retain the best employeesby providing an inclusive work environment wherein employees are receptive todiverse ideas, perspectives and talents to help solve our toughest customerchallenges: to develop and maintain some of the most technically sophisticatedproducts, programs and services in the world.
Our Values. The women and men ofNorthrop Grumman Corporation are guided by Our Values. They describe ourcompany as we want it to be. We want our decisions and actions to demonstratethese Values. We believe that putting Our Values into practice createslong-term benefits for shareholders, customers, employees, suppliers, and thecommunities we serve.
Our Responsibility. At Northrop Grumman, weare committed to maintaining the highest of ethical standards, embracing diversityand inclusion, protecting the environment, and striving to be an idealcorporate citizen in the community and in the world.