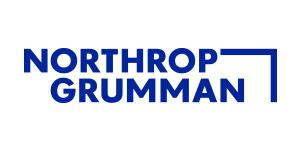 Principal Industrial Security Analyst at Northrop Grumman Corporation
Palmdale, CA
Job Description
At Northrop Grumman, we developcutting-edge technology that preserves freedom and advances human discovery.Our pioneering and inventive spirit has enabled us to be at the forefront ofmuch technological advancement in our nation's history - from the first flightacross the Atlantic Ocean, to stealth bombers, to landing on the moon. Wecontinue to innovate with developments from launching the first commercialflight to space, to discovering the early beginnings of the universe. Ouremployees are not only part of history, they're making history.
Northrop Grumman Aeronautics Sector is seeking a Principal Industrial Security Analyst at our Palmdale, CA location.
Duties and Responsibilities:
Develops, and administers security programs and procedures for classified or proprietary materials, documents, and equipment. Studies and implements federal security regulations that apply to company operations. Obtains rulings, interpretations, and acceptable deviations for compliance with regulations from government agencies. Prepares manuals outlining regulations, and establishes procedures for handling, storing, and keeping records, and for granting personnel and visitors access to restricted records and materials. Conducts security education classes and security audits. Investigates security violations and prepares reports specifying preventive action to be taken.
Basic Qualifications:

High School Diploma/GED
Minimum of 6 years of experience in Industrial Security
Candidate must have and be able to maintain an Active FINAL U.S. Government security clearance at the DoD Secret level with background investigation date within 6 years
Ability to obtain and maintain Special Access Program (SAP)

Preferred Qualifications:
Bachelor's degree
Strong oral and written communication skills
CPSO, CSSO, or GSSO experience

Northrop Grumman is committed to hiring and retaining a diverse workforce. We are proud to be an Equal Opportunity/Affirmative Action Employer, making decisions without regard to race, color, religion, creed, sex, sexual orientation, gender identity, marital status, national origin, age, veteran status, disability, or any other protected class. For our complete EEO/AA and Pay Transparency statement, please visit . U.S. Citizenship is required for most positions.