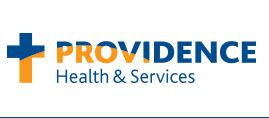 Principal Information Security Analyst, Lumedic at Providence Health & Services
Seattle, WA
Principal Information Security Analyst, Lumedic
Job Number: 224991
Schedule: Full-time
Shift: Day
Job Category: Information Technology
Location: Washington-Seattle
Lumedic, an affiliate of Providence St. Joseph Health (PSJH), is seeking a Senior Information Security Analyst in Seattle, WA to lead significant aspects of the system-wide Information Security program, including development, ongoing planning and execution of the road map for their program domain(s). They are expected to provide thought leadership to the organization in areas such as, but not limited to: information security frameworks, business continuity management, reporting and metrics, security risk management, firewall protection, information security training, intrusion prevention, data loss prevention, anti-virus endpoint protection, security policy and standards, regulatory/contractual requirements, planning, mitigation, physical security, and/or crisis and incident management.
The Senior Information Security Analyst is able to translate strategy into tactical plans then achieve its milestones, determining resource needs and coordinating the work of a cross functional team, often in a lead role. They are responsible for overseeing and coordination of all aspects of a significant domain(s) within the information security program ranging from business requirements and detailed planning (schedule, scope, budget) to on-time completion of deliverables to QA criteria and testing and ongoing metrics and reporting. He/she works fairly autonomously to proactively develop enterprise security methodologies and implement enterprise-wide processes that address and show adherence to regulatory requirements, and that reduce risks to the organization while driving efficiencies. They formulate and lead interdisciplinary teams to identify, assess and address security risks. 
The Senior Information Security Analyst will create and utilize various tools and methods to provide support to end users, technology teams, projects and business leaders on a regular and ad hoc basis. Responsible for working collaboratively and effectively with team leads to assess, analyze and develop information security related business needs and requirements for potential projects/initiatives.
Responsibilities for the position include:
Works proactively with minimal supervision and collaborates across organizational boundaries. Routinely interfaces with business and technology leaders and sponsors.

Identify, develop, and implement needed enterprise-wide security programs and projects that include budget, resource plans, work-plans, schedules and supporting training and documentation.

Develop business and technical requirements; create use cases, test cases and QA criteria to support project implementation while driving health system objectives relative to standardization, integration, efficiency and regulatory compliance.

Manage completion of deliverables of area, often for concurrent projects. 

Facilitate /coordinate resources required for system implementations.

Drive /coordinate departmental organizational and operational transformation initiatives.

Manage initiatives that support the creation and implementation of operational support models, availability models, system portfolios, service delivery playbooks, service dashboards (key performance indicators, key risk indicators) and system inventory financial portfolios. 

Leads teams to drive ongoing process improvement and optimization of these initiatives.

Create, document, implement and manage procedures and processes that ensure security control effectiveness.

Develop and maintain documentation for all assigned responsibilities.
Required qualifications for this position include:
Bachelor's Degree in Computer Science, Management Information Systems, Information Security, Business Management or a related field or equivalent education/experience

8 Years Information Security, preferably in a healthcare setting.
Preferred qualifications for this position include:
Master's Degree in Computer Science, Management Information Systems, Information Security, Business Management or a related field or equivalent education/experience

8 Years Information Security in a healthcare setting.

Experience with a Product Company and HiTrust certification desired.

Certified Information Systems Security Professional

Certified Information Systems Auditor

Certified Information Security Manager (CISM)

Certified Business Continuity Professional (CBCP)

Master Business Continuity Professional (MBCP)

PCI-ISA designation ( Payment Card Industry-Internal Security Assessor), or PCIP (Payment Card Industry Professional)
Lumedic Overview
Lumedic is a Seattle-based healthcare technology company transforming revenue cycle management processes for modern payers and providers. From eligibility to pre-authorization to billing, Lumedic offers an end-to-end platform and intelligent network built on blockchain technology that embraces patient, payer, and provider interactions to drive more efficient operations and make smarter data-driven decisions. 
Our goals for Lumedic are ambitious, and we're continually in search of motivated, committed, and energetic people to join our mission. 
Our Mission As expressions of God's healing love, witnessed through the ministry of Jesus, we are steadfast in serving all, especially those who are poor and vulnerable.
About Us Providence Health & Services is a not-for-profit Catholic network of hospitals, care centers, health plans, physicians, clinics, home health care and services guided by a Mission of caring the Sisters of Providence began over 160 years ago.Providence is proud to be an Equal Opportunity Employer. Providence does not discriminate on the basis of race, color, gender, disability, veteran, military status, religion, age, creed, national origin, sexual identity or expression,sexual orientation, marital status, genetic information, or any other basis prohibited by local, state, or federal law.