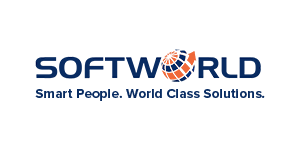 Principal Java Microservices Software Engineers & Architect (multiple positions) Jobs in Burlingt... at Softworld, Inc.
Burlington, MA

Principal Java Microservices Software Engineers & Architect (multiple positions)
Location: Burlington, MA
Duration: permanent

Duties and Responsibilities:

Responsible for the design, architecture, and development of a world class dynamic web security scanning product

Ability to solve challenging technical problems independently or collaboratively

Work across scrum teams to assist team members with analysis and implementation of software solutions

Work with Engineering Managers, Architects, and Product Owners to clearly outline alternative technical approaches, pros/cons, and risks/mitigations to different projects

Required Skills/Experience:

10+ years of software development experience (preferably Java)

Experience designing microservices (Spring Boot Required)

Experience developing and designing Rest APIs

Experience working across multiple scrum teams to define clean interfaces and integration points

Experience with secure coding practices

Experience with AWS (EC2, S3, RDS, SQS/SNS, lambdas, etc)

Server side Java Development experience

Experience with Agile software development methodologies.

Excellent written and verbal communication skills

A strong team player, concerned more about team & product successes vs. individual recognition.

Bachelor' s Degree in Computer Science, Information Science or relevant field. (Master' s degree preferred.)

Desired Skills/Experience:

Exposure to security products and a secure product development lifecycle

Experience with cloud computing environments (preferably Amazon Web Services (AWS))

Experience working on SaaS Products (ideally in Microservices architecture)

Experience working in a DevOps organization responsible for the deployment, monitoring, and stability of your own services.