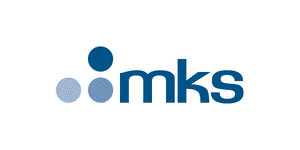 Principal Mechanical Engineer at MKS Instruments
Andover, MA 01810
JOB SUMMARY: 
        
MKS Instruments, on the Fortune 100 Fastest Growing Companies list for the 3rd year in a row, is seeking a motivated and experienced engineer to join our talented, multidisciplinary team. As a Principal Mechanical Engineer, you will be solving design challenges and leading cross-functional teams to bring new generations of precision vacuum and pressure measurement instruments to the semiconductor, medical, and industrial equipment markets. This is an exciting opportunity to have a highly-visible role in a world-class development team.
JOB DETAILS:         
·       Lead the product design process, with full responsibility for the mechanical design, development and release
·       Develop new mechanical architectures to support next-generation instruments
·       Be the team champion for simple, elegant product designs that are efficient to manufacture
·       Perform analysis as needed to assure design performance, including thermal and mechanical FEA, CFD modeling, and tolerance studies
JOB REQUIREMENTS:
·       BS (MS or higher preferred) in Engineering with 7+ years of highly-relevant experience
·       Ability to think creatively and analytically to develop comprehensive design solutions
·       Strong background in design of multidisciplinary products for cost-effective manufacturing, including Design for Manufacturability / Design for Assembly techniques and tools
·       Experience taking at least one mid- to high volume product from concept through post-release production
·       Understanding of electronics packaging, thermal management, and precision electromechanical assembly design requirements
·       Solid analytical skills with a demonstrated track record of solving challenging problems using a variety of tools and techniques
·       Experience performing 3D thermal and mechanical simulations, preferably with ANSYS and COMSOL
·       Fluent in part design for plastic injection molding, die casting, machining, and sheet metal fabrication methods
·       Experience working with suppliers to source new technologies or capabilities
·       Hands-on engineering skills, capable of test development, setup, and execution
·       Experience designing for automated assembly a strong plus
·       Advanced CAD skills, with SolidWorks experience preferred
·       Experience with vacuum or pressure systems, electro-mechanical instruments, or sensors strongly desired
·       Semiconductor capital equipment, automotive, medical or other high-reliability applications experience preferred
·       Excellent written and verbal communication skills, excellent presentation skills, and strong customer-interaction skills
·       Must be self-motivated, have an intense customer focus, and work well as part of a team
Globally, our policy is to recruit individuals from wide and diverse backgrounds. However, for positions requiring access to export-controlled goods and technical data that are subject to the International Traffic in Arms Regulations (ITAR) or Export Administration Regulations (EAR), MKS Instruments. Inc. may have to obtain an export license from the U.S. Government. As such, applicants for these positions, except "U.S. persons" (generally defined as U.S. citizens, lawful permanent residents (e.g.,, Green Card holders)), and individuals who is granted status as a "protected person" under 8 U.S.C. 1324b(a)(3), such as refugees and asylees, may be subject to an export license review process. Employment is contingent upon issuance of the license.
MKS Instruments, Inc. is an Affirmative Action and Equal Opportunity employer. We solicit and hire applicants regardless of race, color, national origin, sex, religion, age, disability, veteran status, sexual orientation, gender identity, or any other protected category. Our policy is to employ the most qualified applicants. We conduct background checks and drug screens, in accordance with company policies and federal and state guidelines.
Principals Only, Please.  
92,686 - 119,795 /year
Mechanical Engineer (General)
What is this?