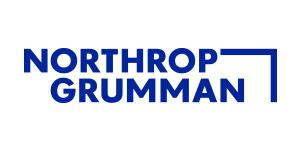 Principal Network Engineer* - RITS at Northrop Grumman Corporation
Saint Louis, MO
Job Description
Information Technology
Discover careers that change the world and further advancements in defense, technology, and engineering today at Northrop Grumman. Use your experience to grow your career and support our global customers with the technology, systems, and solutions they need to enable their missions on the front lines and secure our world every day. With Northrop Grumman, you'll discover a culture built on diversity, respect, and above all teamwork. Together with our group of experts across the technical spectrum, you'll discover opportunities to make a difference in our world and start solving some of the world's most critical problems in the most innovative ways.
Northrop Grumman Defense Systems is seeking a Principal Network Engineer to support the Revolutionary IT Services program at the US Army Corps of Engineers (USACE) in Saint Louis, Missouri.
At Northrop Grumman we empower our team members to define and deliver solutions which will enable our clients to maintain smooth operation. The Network Engineer is a critical role which establishes and maintains highly secure and efficient management of local area, world-wide and virtual private networks (VPN). In this challenging role you will lead plans, evaluates, and coordinates installation and/or reconfiguration of hardware and software elements of data and/or voice communication networks within the corporate and government space. You will have the opportunity to apply your skills, and opportunities to enhance and maintain technical expertise in all areas of networks and computer hardware and software interconnection and interfacing. Which include mission critical components such as routers, multiplexers, firewalls, hubs, bridges, gateways, and beyond.
The Network Engineer position responsibilities are:
Designs and plans network communications systems
Provides specifications and detailed schematics for network architecture
Provides specific detailed information for hardware and software selection, implementation techniques and tools for the most efficient solution to meet business needs, including present and future capacity requirements
Conducts testing of network design
Maintains technical expertise in all areas of network and computer hardware and software interconnection and interfacing, such as routers, multiplexers, firewalls, hubs, bridges, gateways, etc.
Evaluates and reports on new communications technologies to enhance capabilities of the network.
NorthropGrummanUSACE