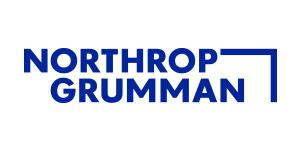 Principal PMO Operations Lead - RITS at Northrop Grumman Corporation
McLean, VA
Job Description
Information Technology
Discover careers that change the world and further advancements in defense, technology, and engineering today at Northrop Grumman. Use your experience to grow your career and support our global customers with the technology, systems, and solutions they need to enable their missions on the front lines and secure our world every day. With Northrop Grumman, you'll discover a culture built on diversity, respect, and above all teamwork. Together with our group of experts across the technical spectrum, you'll discover opportunities to make a difference in our world and start solving some of the world's most critical problems in the most innovative ways.
Northrop Grumman Defense Systems is seeking aPrincipal PMO Operations Lead to support the USACE program in McLean VA.
In this role, you will:
Be the focal point for tracking and ensuring quality and on-time delivery of Deliverables and responsiveness to TDLs.

Maintain Program communications, coordination schedules, in partnership with the Program Manager.

Ensure timely coordination and delivery of all Government required documents, including RIPs, TARs, PNR, reports, meeting agendas, minutes and schedules.

Be responsible for collecting customer performance feedback and tracking issues at the Program level for pro-active communication and support of client concerns.

Facilitate program transition and Program Management Office (PMO) target executiona to meet Northrop Grumman standards for quality and customer satisfaction.

Elevate issues to Program Leadership.
NorthropGrummanUSACE