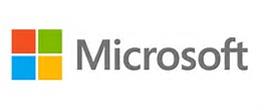 Principal Software Architect
Redmond, WA 98052
At Microsoft, we believe that Mixed Reality, Hyper Reality, Artificial General Intelligence is the next wave of computing. Our vision is to remove the lines between the physical and digital worlds to enable new experiences that transform peoples lives. To deliver on our vision, the Cognition team is focused on building HoloLens and other 1st and 3rd party devices powered by a suite of Mixed/Hyper Reality services that bring holograms to life across all platforms powered by intelligence.
Empowering our customers to succeed is what excites us every day. Our team has people from a wide variety of backgrounds, previous work histories, and life experiences, and we are eager to maintain and grow that diversity. Our diversity of background and experience enables us to be build the best solutions for our customers, as well as create a work environment where one can work with and learn from people from a broad swath of the industry.
We believe every team member needs to strike the right balance between changing the world at Microsoft and living in the world with family and friends. In addition, we are passionate about learning on the job and we have an opportunity to go beyond the planned and prioritized work and allow everyone to drive innovation. Our culture is collaborative, passionate and customer obsessed and is 100% aligned with the cultural direction of Microsoft.
We're looking for a strong engineering architect who is passionate about bring intelligence to the virtual world and building quality products that delight our customers.
Responsibilities
Provide thought leadership in the area of AGI [Artificial General Intelligence], Machine Learning, AI based knowledge system, learning systems.
Architect long and short term strategy for brining all cognition services together for inference, learning and reasoning.
Work across cognition works, Azure , M365, MSR and Bing to ensure alignment of technical investment in AI, AG to enable intelligent high-quality experiences across all AR, MR experiences.
Play a key role in technical communications, coordination and alignment up and down the organizational structure, across product teams.
Attract and retain diverse talent to help grow the team.
Set high technical standards for the team.
Actively identify gaps and opportunities in the teams strategy.
Develop great working relationships with partner teams and embrace customer-focused development.
Write code to stay connected to the team and set the best examples.
Work with MSR to evaluate technology and research investment and pave a path to production in the space of AI based learning and AGI
The role requires a unique blend of deep technical skills, as well as industry knowledge, and business acumen. It also requires ability to manage, grow and improve team members.
Qualifications
A successful candidate will have the following qualifications:
10+ years of experience building information retrieval, AI, ML based application
8+ years of experience architecting/building scalable cloud architecture
8+ years writing highly parallel, distributed application, SDKs, Services and delivering with a team
Experience with Knowledge systems, NLP, Probabilistic programming, Auto Encoder, LSTMs, Transformer at scale a plus
Experience with deploying AI , ML models at scale a plus
Experience with privacy, compliance and Bias detection in AI based application
BS in Computer Science, Math/statistics or related field or equivalent
Preferred Qualifications:
Masters in Match/Statistics/Computer science or PhD in computer science with focus in Artificial Intelligence and cognitive architecture.
Having proficiency and experience with NLP, Knowledge System, , Machine learning, Microsoft Azure, and C# is a plus.
Bring your passion for building cutting-edge, enterprise and consumer-focused experiences to our team and realize your full career potential. This is where the future is!
Ability to meet Microsoft, customer and/or government security screening requirements are required for this role. These requirements include, but are not limited to the following specialized security screenings: Microsoft Cloud Background Check:
This position will be required to pass the Microsoft Cloud background check upon hire/transfer and every two years thereafter.
#cognition
Microsoft is an equal opportunity employer. All qualified applicants will receive consideration for employment without regard to age, ancestry, color, family or medical care leave, gender identity or expression, genetic information, marital status, medical condition, national origin, physical or mental disability, political affiliation, protected veteran status, race, religion, sex (including pregnancy), sexual orientation, or any other characteristic protected by applicable laws, regulations and ordinances. We also consider qualified applicants regardless of criminal histories, consistent with legal requirements. If you need assistance and/or a reasonable accommodation due to a disability during the application or the recruiting process, please send a request via the Accommodation request form at https://careers.microsoft.com/us/en/accommodationrequest .
Benefits/perks listed below may vary depending on the nature of your employment with Microsoft and the country where you work.