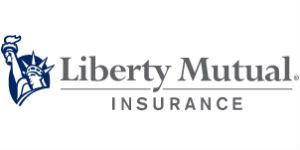 Principal Software Engineer / Senior Software Engineer at Liberty Mutual Insurance
Seattle, WA 98127
Principal Software Engineer / Senior Software Engineer
We deliver our customers peace of mind every day by helping them protect what they value most. Our passion for placing the customer at the center of everything we do is driving a transformational shift at Liberty Mutual. Operating as a tech startup within a Fortune 100 company, we are leading a digital disruption that will redefine how people experience insurance.
GRM US Agent & Partner is actively searching for a Software Developer for our Telephony Portfolio team. The Telephony Portfolio supports GRM US Emerging Technology and our contact center capabilities. You will join a team of talented developers who are focused on the development of contact center applications that support our customers and front-line reps. Youll have the opportunity to work in a casual, Agile environment to collaborate closely with other developers, architects, and test engineers. You will leverage enterprise software development skills to build, maintain and support these applications.
This is a range posting and the description is posted as a Grade 17 Principal Senior Software Engineer.However, candidates will be considered for Grades 16 (Senior Software Engineer) in the Software Engineer Job family.
Responsibilities will include:
Collaborate with a team of globally distributed staff and consultants to deliver complex software solutions.

Drive full cycle end to end development from design through implementation.

The role requires hands-on development, problem resolution and knowledge of various horizontal and vertical packages - spanning across all layers in the technical stack.

In an Agile environment, work with business team members, product owners, and other software engineers to develop cloud contact center applications.

Design, prototype and author code for software components and applications based on functional specification and optimize them for system performance.

Work within agile team on iterative development that delivers a high-quality product.

Partner with application architects as well as other application teams to implement solutions and ensure effective integration with downstream systems.

Demonstrate strong technical architecture and leadership skills with ability to handle multiple activities in a dynamic and energizing environment.

Write clean, maintainable code and perform peer code-reviews.

Provide on-call support as defined by squad for aligned application domain.
Required Skills:
5 years of hands-on software design and development experience in commercial environments with demonstrated experience developing Applications and Services using Java, JavaScript, Node.js, React, Redux., Spring, AWS, and other related technologies, preferably in an Agile environment.

Strong leadership, communication and collaboration skills with track record of taking solution ownership.

Experience with cloud services such as Amazon Web Services and Cloud Foundry is a strong plus.

Able to integrate with and managing APIs exposing microservices (REST, SOAP) including development and support of Java/JavaScript services.

Experience working with agile methodologies (Scrum, Kanban, XP) and cross-functional teams (Product Owners, Scrum Masters, Engineers, Designers, Test Engineers).

Demonstrates leadership and active pursuit of optimizing CI/CD process and tools, testing frameworks and practices (preferably GitHub, Jenkins/Bamboo, Mockito/JUnit/AssertJ, AppDynamics, Splunk, JMeter).

Experience working with relational databases (e.g. Oracle, SQL Server, DB2) and no-SQL databases (e.g. Mongo, Dynamo) is a strong plus.

An evident appreciation of current and emerging technology trends.
Benefits & Culture:
In GRM US Agent & Partner, we embrace all of the values of our Fortune 100 company and push our practices and technology skill sets to the next level. In this organization, we are an agile set of teams dedicated to helping impact the lives of thousands of customers every day. We embrace a modern co-working style with exceptional work/life balance, ergonomic work areas, substantial benefits, and best-in-class amenities.
Liberty Mutual is one of America's Best Employers for Diversity and one of the Best Employers for Womenhttp://bit.ly/LibertyMutual-BestPlacesToWorkforWomenone of the Best Employers for New Gradshttp://bit.ly/LibertyMutual-BestPlacesforNewGradsand one of the Best Places to Workhttp://bit.ly/LibertyMutual-BestPlacestoWork. We offer excellent benefits for our employees including generous parental leave, retirement plans including 401k and pension, education reimbursement, commuter benefits, college savings plans, and much more.
To learn more about our benefit offerings and culture please visit:
https://LMI.co/Benefits
http://bit.ly/LibertyMutual-Culture
EOE Statement:
Liberty Mutual is an equal opportunity employer. We embrace an environment that is free from all discrimination in the workplace, in its business, or by its vendors. Liberty Mutual values diversity and the differences and similarities of our employees. We foster a diverse and inclusive work environment that leads to better ideas, stronger teams and more innovative products and services for our customers.Learn More:
Job: *Technology
Title: Principal Software Engineer / Senior Software Engineer
Location: WA-Seattle
Requisition ID: 108257
Other Locations: US-NH-Dover