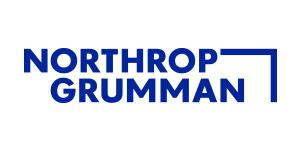 Principal/Sr. Principal Semiconductor RF Test Engineer at Northrop Grumman Corporation
Linthicum, MD
Job Description
Engineering
At the heart of Defining Possible is our commitment to missions. In rapidly changing global security environments, Northrop Grumman brings informed insights and software-secure technology to enable strategic planning. We're looking for innovators who can help us keep building on our wide portfolio of secure, affordable, integrated, and multi-domain systems and technologies that fuel those missions. By joining in our shared mission, we'll support yours of expanding your personal network and developing skills, whether you are new to the field or an industry thought-leader. At Northrop Grumman, you'll have the resources, support, and team to do some of the best work of your career.
The Advanced Concepts and Technologies (AC&T) group of Northrop Grumman Mission Systems is seeking an exceptionally talented, motivated, and creative Semiconductor/RF Test Engineer for our Advanced Technology Lab (ATL) located outside of Baltimore, Maryland - where we design, manufacture, and test semiconductor products for internal and commercial production customers as well as emerging technology programs.

Northrop Grumman's ATL semiconductor foundry is a unique capability supporting a range of production microelectronic devices (Silicon, Silicon Germanium, Gallium Arsenide, Gallium Nitride, Silicon Carbide, Carbon Nanotubes) and providing leading edge technology development in superconducting electronics. Our devices enable a number of Northrop
Grumman's ground based radars, avionic radars, and space systems. Join us for the chance to work with an amazing, experienced, and talented team while helping serve your country. Enjoy the opportunity to grow and learn with a variety of challenging projects in R&D, ongoing long term programs, and new programs targeting future military platforms. Our multidisciplinary foundry team enables activities from development to sustainment process engineering. ATL is
responsible for all aspects of semiconductor technology including design, mask making, wafer fabrication, test, and assembly.

The candidate must be a strong team participant, have excellent communication skills, and be resourceful and multitalented. A strong understanding of semiconductor technology and microelectronic manufacturing test methodologies are essential.

The Semiconductor/RF Test Engineer will support development and execution of RF MMIC and SOC test for multiple technologies including GaAs/GaN/SiGe. The Test Engineer will be responsible for understanding the test requirements,
documenting the test plan, and developing the software and hardware solution necessary. Administrative and technical responsibility includes test software and hardware development, daily and forward-looking test scheduling, test data
integrity, equipment/software improvements, and supporting the procurement of both expense and capital test equipment.

Additional responsibilities include, but are not limited to, ensuring configuration control of test software and hardware, test quality, test documentation quality, test equipment calibration, and compliance to customer documents (e.g. Source
Control Documents). Excellent verbal and written communication skills also required.

This requisition may be filled at a higher grade based on qualifications listed below.
#NGATL