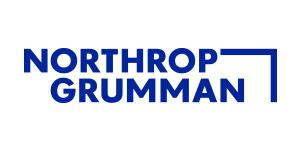 Principal Strategic Analyst at Northrop Grumman Corporation
Redondo Beach, CA
Job Description
Business Development
Climbto new heights on your journey when you start Defining Possible with NorthropGrumman. Enjoy a purposeful career in aeronautics that is crucial to the way weconnect and protect our world across land, sea, and air. Bring your experienceand take advantage of this opportunity to discover how you can start to pushpast possible and achieve your goals today. Enjoy a diverse, collaborativeenvironment with professionals across the nation ready to help launch yourcareer.
NorthropGrumman Aeronautics Systems is currently seeking a Principal Strategic Analystfor our Strategic Industry Assessment team within our Strategic Alignmentgroup.
StrategicIndustry Assessment's scope of responsibilities include CompetitiveIntelligence, Market Assessment, Strategic Landscape and Industry Assessment,and Strategy Projects. The team conducts analysis to provide insights into thefuture direction of our industry and our competitive position to both: a)support key campaign and capture priorities and b) lead projects to frame,develop and deliver solutions to meet the sector's long term strategic goals.Typical projects will develop recommendations to address competitive gaps inthe sector's position in captures, technology and product portfolios, capabilitiesto produce solutions, and access to markets.
Theanalyst will leverage a background in strategy, technology, and/or engineeringto understand and assess processes, tools, and emerging technologies thatenable the design, development, production, and sustainment of advancedmilitary aircraft and battle management systems. The analyst will then drivethose assessments into market, campaign, and capture strategies.
Theanalyst will participate in capture support efforts across the NGAS portfoliowhich may include: leading capture specific competitive analyses to inform andshape capture strategy; collecting and analyzing competitive intelligence;planning and facilitating black-hats and strategy reviews; and supporting thedevelopment of price-to-win (PTW).
Theanalyst will also be a key contributor to the Sector's long-term strategy bymaintaining and communicating awareness about developments in the government,military, economic, scientific, political, industrial, and international fieldsas they apply to the organization's future plans.
Inaddition, the analyst will participate in ad hoc strategic project teams thatwill work closely with multiple stakeholders to identify capability gaps anddevelop business solutions to meet those gaps.