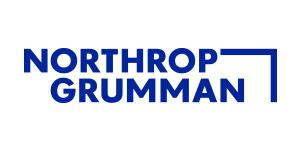 Principal Supply Chain Subcontract Specialist at Northrop Grumman Corporation
Dulles, VA
Job Description
Northrop GrummanSpace Systems is a space and launch systems provider serving national security,civil and commercial customers and is a key partner in NASA's Artemis programthat will return astronauts to the Moon and beyond to Mars.
Northrop Grumman is seeking a supply chain subcontract specialist. This position can be located in Dulles, VA or Gilbert, AZ.
Procures andmanages medium to high value and risk subcontracts, including long termagreements. Prepare bids, evaluate bids, select suppliers and negotiate price,terms and conditions, delivery, quality and service. Manage supplierperformance from issuance of order through close-out. Interface with SupplyChain Management, Program Planners, Quality, Receiving and Program Managementand Supplier's Management team. May mentor junior staff members. Signatureauthority commensurate with level of experience and responsibility as definedin the Group's Authorized Signature List and would require delegation ofauthority for any order greater than signature authority, when required.
Job Responsibilities
Review Purchase Requisitions for completeness and obtain additional information considered necessary.
Prepare Request for Quotation (RFQ)/Request for Proposal (RFP) and identify sources eligible to receive RFQ/RFP for complex and/or non-routine procurement requirements.
Evaluate suppliers' quotes/proposals for compliance with RFQ/RFP and fact find suppliers' proposals.
Participate and/or co-lead in the source selection team for competitive procurements.
Perform a cost and/or price analysis to determine price reasonableness.
Negotiate with suppliers on price, schedule, and terms and conditions, and any other contractual requirements. May lead negotiations with supplier.
Make subcontract awards to suppliers and document the subcontract folders in accordance with the local procurement policies and procedures, including long term agreements.
Manage supplier performance during subcontract execution, including, but not limited to, managing supplier delivery schedule, processing invoices for payment, managing Subcontract submittals (e.g. SDRL), and/or resolve any contractual issues.
Perform subcontract close-outs in accordance with the local procurement policies and procedures.
Mentor other subcontract professionals, as appropriate.
BasicQualifications:
6 Years experience with Bachelors; 4 Years with Masters. 4 additional years of related experience can be substituted for the bachelors degree
Proficient in the government acquisition process with a strong knowledge of Federal Acquisition Regulation (FAR) and agency supplements, such as Defense Federal Acquisition Regulations (DFARS), NASA (NFS).
Experience with handling multiple high-visibility and critical tasks simultaneously.
Experience with supplier negotiations.
Experience with Contractor Purchasing System Review (CPSR).
Experience with price and/or cost analysis.
Microsoft Office Suite (Word, Excel, Powerpoint).
US citizenship required

PreferredQualification:
Experience with Deltek Costpoint.
Self-Starter with problem solving skills.
Ability to mentor other subcontract professionals of varying levels of experience.
Northrop Grumman is committed to hiring and retaining a diverse workforce. We are proud to be an Equal Opportunity/Affirmative Action Employer, making decisions without regard to race, color, religion, creed, sex, sexual orientation, gender identity, marital status, national origin, age, veteran status, disability, or any other protected class. For our complete EEO/AA and Pay Transparency statement, please visit . U.S. Citizenship is required for most positions.