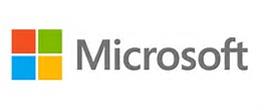 Principal System Architect at Microsoft Corporation
Redmond, WA 98052
The AI and Advanced Architectures team is looking for a System Architect to join our fast-growing, innovative team. We are driving company-wide and industry-leading advancements in AI algorithms, custom hardware, framework-level software, and hyperscale AI training and inferencing systems.
We are a multidisciplinary team with a collaborative culture and a strong track record of delivering strategic impact to Microsoft, as part of the Azure Hardware Systems Group. We have a proven history of driving creation and deployment of AI acceleration systems to Microsoft data centers worldwide and innovating on that hardware to break new ground in deep learning and artificial intelligence.
Responsibilities
Qualified candidate will be able to define at-scale system architecture from chassis through datacenter design for specialized compute clusters
Own/define compute, network and physical architecture at chassis, row, and DC level

Coordinate across various datacenter planning, deployment and operational teams to drive designs to successful deployment

Lead systems engineers in codesigning systems and datacenter architecture

Track and plan around technology roadmaps and trends in compute and datacenter
Qualifications
Required Qualifications
Proven track record of developing, deploying and managing systems at cloud-scale

B.S. level engineering (EE/ME) degree or equivalent job experience

10 years of cloud-scale datacenter and systems architecture experience
Preferred Qualifications
Strong intellectual curiosity and passion for learning new technologies

Exposure to, or experience with large-scale distributed systems, datacenter infrastructure, and cloud services engineering.

Exposure to, or experience with Deep Neural Network training and inference and experience in one or more deep learning frameworks (PyTorch, Tensorflow, Keras, CNTK, etc)

Strong written and oral communication skills and the desire to collaborate in a team of engineers
#azureaiarch
#azurehardware
Ability to meet Microsoft, customer and/or government security screening requirements are required for this role. These requirements include but are not limited to the following specialized security screenings: Microsoft Cloud Background Check: This position will be required to pass the Microsoft Cloud Background Check upon hire/transfer and every two years thereafter.
Microsoft is an equal opportunity employer. All qualified applicants will receive consideration for employment without regard to age, ancestry, color, family or medical care leave, gender identity or expression, genetic information, marital status, medical condition, national origin, physical or mental disability, political affiliation, protected veteran status, race, religion, sex (including pregnancy), sexual orientation, or any other characteristic protected by applicable laws, regulations and ordinances. We also consider qualified applicants regardless of criminal histories, consistent with legal requirements. If you need assistance and/or a reasonable accommodation due to a disability during the application or the recruiting process, please send a request via the Accommodation request form at https://careers.microsoft.com/us/en/accommodationrequest .
Benefits/perks listed below may vary depending on the nature of your employment with Microsoft and the country where you work.