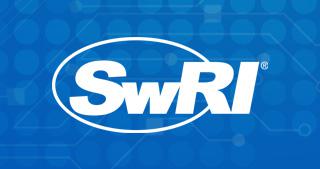 PRINCIPAL TECHNICAL SPECIALIST - SR. TECHNICAL SPECIALIST - NETWORK SECURITY 32-00573 at Southwest Research Institute
San Antonio, TX
Job Summary:
Join SwRI's IT team! Responsibilities will include working as a team member to identify emerging and persistent threats to the organization's networks, systems, and applications. Interpreting Cyber Threat Intel from various sources for determination of potential threat and impact, hunting to determine potential scope, and implementing mitigation to defend the company's assets. Provide experience in assessing new threat vectors, evaluating the effectiveness of current controls and utilizing intelligence analysis to create proactive mitigation around threats and vulnerabilities. Evaluate and recommend specific technology products and platforms that provide cost-effective solutions to meet business and technology security requirements. Perform advanced threat hunting operations using known adversary tactics, techniques and procedures as well as indicators of attack to detect adversaries with persistent access to the enterprise. Identify, document and share related Tactics, Techniques and Procedures (TTPs) and Indicators of Compromise (IOCs) across internal groups. Continually review triage processes to identify changes to increase speed, efficiency and accuracy in reporting and threat detection. Lead incident response and threat monitoring activities to include intelligence context and analysis support, provide industry expertise and recommend relevant remediation and countermeasures. There may be occasional required on-call, evening or weekend work.
Education/Experience:
Requires a high school diploma or equivalent or AA degree 15 years of IT experience with a concentration in Cyber Security. BS degree in Information Technology, Cyber Security, or Computer Science or closely related technical degree with 10 years of experience. Must have at least a 3.0 GPA. Must have one or more of the following: EC Council CEH, ECSA; GIAC GCIH, GPEN, GCIA, GCDA, GDAT, GCFE, GCNA, GREM; ISC2 CISSP; Splunk Power User. Preferred experience includes working in a security operations center (SOC) environment, supporting Network Investigations, identifying Indicators of Compromise (IOC), advanced understanding of cyber threat vectors and countermeasures. Experience in the areas of cyber threat intelligence, vulnerability management, vulnerability scanning, and penetration testing. Experience and knowledge securing or exploiting Windows Active Directory environments. Experience with industry threat models (MITRE ATTACK) and their implementation. Experience using enterprise SIEM and logging systems to correlate sets of disparate data. Experience with industry Endpoint Detection and Response (EDR) suites. Experience in vulnerability research, malware analysis and reverse engineering. Experience with scripting, development, and utilizing application programing interfaces (API). Understanding of Networking (TCP/IP communications, packet decoding & knowledge of how common protocols and applications work at the network level, including DNS, HTTP, and SMB, etc.). A valid/clear driver's license is required.
Special Considerations:
Applicant selected will be subject to a government security investigation and must meet eligibility requirements for access to classified information. Applicant must be a U.S. citizen.
Job Locations: San Antonio, Texas
Paid Holidays
Retirement / Pension Plans
Military Leave
Vacation/paid time off
Tuition Reimbursement
On Site Cafeteria
Health Care On Site
Employee Referral Program
Professional Development
Parking
Employee Events
Flexible Spending Accounts
Medical, Dental and Vision
Long Term Disability
Merchandise Discounts
Gym Memberships
Paid sick days