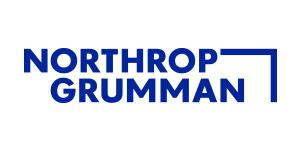 Principal / Sr. Principal Advanced Package Modeling Engineer at Northrop Grumman Corporation
Linthicum, MD
Job Description
Engineering
NorthropGrumman Mission Systems is seeking a Principal/ Sr. Principal MechanicalEngineer- Advanced Packaging Technology Development to join our team ofqualified, diverse individuals.This position will be located in Linthicum,Maryland.
The successful candidate will demonstrate knowledge inFinite Element Analysis (FEA) of advanced packages. He /she will have knowledgeof 3D FEA modeling tools (preferably ANSYS Mechanical), a solid foundation in Physicsof Failure (PoF), and experience with structural and durability analysis ofpackaged assemblies. This position will report into the Reliability AnalysisLab (RAL) which leads failure analysis, life testing, and reliability modelingof electronic components and assemblies. The RAL supports development andproduction programs and interfaces cross-functionally on a daily basis.
Responsibilities include, but notlimited to:
·Perform predictive thermo-mechanical and mechanical FEA to support package assembly process and reliability/qualification testing.

·Analyze, model and interpret data for advanced package development and related areas and provide material, structural, and assembly/fab process condition recommendations.

·Iterate between developing FEA or other models and experimental validation.

Work within a lab environment and perform root-cause analysis of electronic hardware using failure analysis tools/techniques: Mechanical Cross-Sectioning, Optical Microscopy, Acoustic Microscopy (C-SAM) and Scanning Electron Microscopy (SEM).

Use analytical methods/tools to develop PoF models to predict reliability of electronic interconnects in a variety of fielded environments and manufacturability through the assembly process.

Outstanding written and verbal communication skills with the ability to clearly and concisely present technical findings and corrective action recommendations to internal and external customers.
This requisition may be filled as a Principal/Sr. PrincipalMechanical Engineer based on the qualifications listed below.