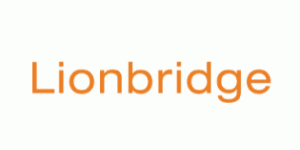 Principle Software Engineer at Lionbridge
Waltham, MA
Lionbridge enables more than 800 world-leading brands to increase international market share, speed adoption of products and effectively engage their customers in local markets worldwide. Using our innovative cloud technology platforms and our global crowd of more than 100,000 professional cloud workers, we provide translation, digital marketing, global content management and application testing solutions that ensure global brand consistency, local relevancy and technical usability across all touch points of the customer lifecycle. Based in Waltham, Mass., Lionbridge maintains solution centers in 28 countries.
Lionbridge is seeking a talented individual to join the Translation Management System (TMS) software development team. TMS is a core component of Lionbridge's productivity platform. TMS is a web-based solution for orchestrating and automating work. We're looking for a full-stack developer to help us drive some significant change as we introduce some new technologies, re-orient around a microservices architecture and move the system to the cloud.
Responsibilities
:
Understand high level business requirements and produce technical specifications, designs, architectures, and ultimately code;
Develop accurate estimates for work assignments;
Design, develop, and deliver applications in Asp.Net to include: architecture design, prototyping, development of production quality code,
and design and development of unit tests;
Participate in product requirement and design reviews;
Ensure highest level of technical quality, security, scalability, interoperability and stability in all products that are developed;
Investigate, analyze and document reported defects; and
Respond to user support requests and issues.
Qualifications & Skills:
5+ years' experience developing web-based software using Microsoft technologies (Asp.net MVC, SQL Server) as well as relevant web standards (JavaScript, JQuery) is required.
Experience working with complex, high-transactional products is highly desirable.
Being comfortable working with a globally distributed team environment is required.
Ability to analyze business requirements, working closely with business analysts to drive out the details of requirements.
Ability to produce maintainable, scalable, developer tested solutions, to contribute to and adhere to development standards and good practice.
Expertise in problem solving and debugging complex systems.
Patient, flexible attitude, ability to perform under pressure.
A commitment to quality and a thorough approach to the work.
Stellar verbal and written English communication skills
Prior experience providing technical leadership preferred
Education:
Bachelor's degree in math / computer science / engineering or science discipline is required.
MS is desirable.
All qualified applicants will receive consideration for employment without regard to race, color, religion, sex, sexual orientation, gender identity, national origin, disability or protected veteran status.