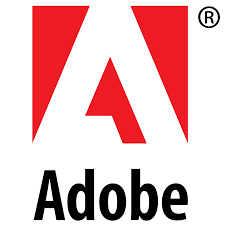 Privacy Counsel at Adobe Systems Inc.
San Francisco, CA
Privacy counsel
Adobe is not your average tech company, and we're way more than Photoshop, PDFs, and Flash. We develop the tools and technologies that empower creative people to tell their stories and fuel digital transformations for all of your favorite brands.
We're looking for outstanding legal minds to help us craft and drive the debate on privacy, big data, AI, IoT (and many more acronyms). This is your chance to work in San Francisco for a global brand with an unparalleled culture where privacy really matters. Join a growing team led by a Chief Privacy Officer who is a respected industry leader with vision. She thinks outside of the box, drives business solutions, and cares about your career development.
What you'll do
Partner with the Engineering, Product, Design, Security, and Corporate teams to assess potential privacy and security risks and regulatory requirements related to Adobe's use of vendors, marketing and sales activities, and employee matters
Provide strategic advice to address privacy and security risks while supporting product innovation.
Conduct privacy assessments of business initiatives, lead privacy compliance documentation and support compliance certifications.
Assist in developing and maintaining privacy policies and procedures as well as fact sheets and other communications materials.
Collaborate with internal business partners on the review of Adobe products, services, and initiatives to assess legal compliance and provide practical advice.
Assist corporate, product, and marketing teams with developing marketing strategies and collateral to tell our privacy story.
Review/draft a variety of agreements related to data, privacy and security, including vendor and customer agreements.
Help develop standard practices related to Adobe customer experience, including addressing customer questions about Adobe's privacy policies and practices.
Be an evangelist inside Adobe to help grow our culture of privacy (e.g., conduct trainings, represent the privacy team in product strategy and design sessions).
Minimum qualifications
J.D. degree and membership in at least one state bar preferred.
Minimum 3-5 years of relevant privacy experience, including prior in-house or law firm experience.
Familiarity and interest in new media and emerging digital technologies.
Ability to communicate effectively with all levels of the organization.
Strategic problem solver with excellent legal and business judgment.
Creative self-starter, pro-active worker and great teammate who values collaboration and mentoring within the team.
Strong understanding and experience with international privacy laws.
Outstanding interpersonal skills with a great sense of humor and dedication to integrity.
Great at working collaboratively with cross-functional teams.

Familiarity with privacy laws and regulations covering healthcare, financial services and insurance industries.
Perks
Help develop industry policy positions on privacy and really leave your mark on the space.
Be part of an outstanding Privacy, Trust & Safety Team.
Work out of the historic Baker & Hamilton building.
All the great benefits Adobe has to offer, to include working hard and smart but enjoying shutdowns in July and December.
At Adobe, you will be immersed in an exceptional work environment that is recognized throughout the world on Best Companies lists. You will also be surrounded by colleagues who are committed to helping each other grow through our unique Check-In approach where ongoing feedback flows freely.
If you're looking to make an impact, Adobe's the place for you. Discover what our employees are saying about their career experiences on the Adobe Life blog and explore the meaningful benefits we offer.
Adobe is an equal opportunity employer. We welcome and encourage diversity in the workplace regardless of race, gender, religion, age, sexual orientation, gender identity, disability or veteran status.