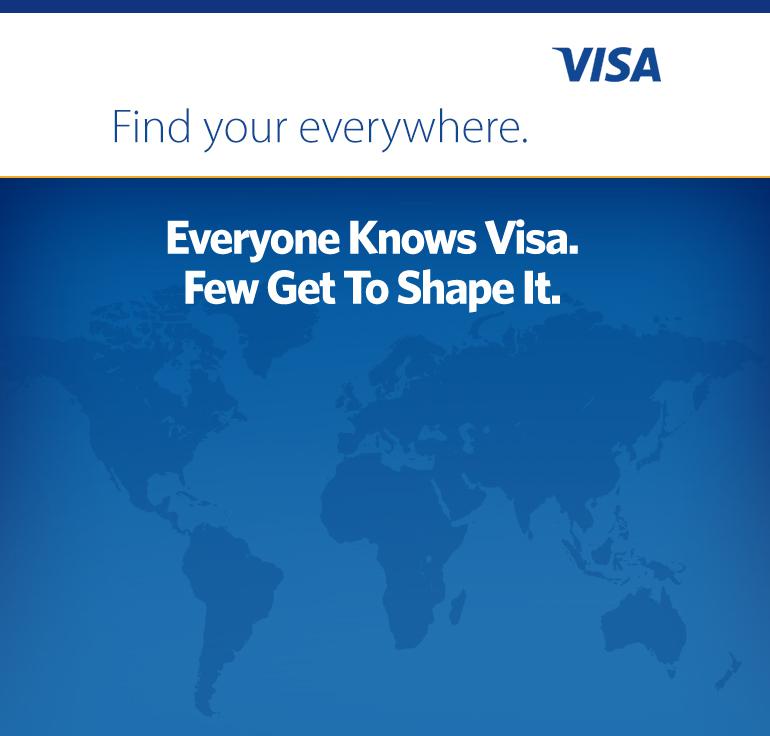 Privacy Program Manager at Visa, Inc.
Foster City, CA
Company Description
Common Purpose, Uncommon Opportunity. Everyone at Visa works with one goal in mind making sure that Visa is the best way to pay and be paid, for everyone everywhere. This is our global vision and the common purpose that unites the entire Visa team. As a global payments technology company, tech is at the heart of what we do: Our VisaNet network processes over 13,000 transactions per second for people and businesses around the world, enabling them to use digital currency instead of cash and checks. We are also global advocates for financial inclusion, working with partners around the world to help those who lack access to financial services join the global economy. Visa's sponsorships, including the Olympics and FIFA World Cup, celebrate teamwork, diversity, and excellence throughout the world. If you have a passion to make a difference in the lives of people around the world, Visa offers an uncommon opportunity to build a strong, thriving career. Visa is fueled by our team of talented employees who continuously raise the bar on delivering the convenience and security of digital currency to people all over the world. Join our team and find out how Visa is everywhere you want to be.
Job Description
The Privacy Program Manager will be a member of Visas growing Global Privacy Office. You will join a global privacy operations team that will support and enhance the privacy legal and information governance teams, and all global privacy and information governance initiatives.
Essential Functions:
Develop/maintain privacy service catalog, processes, tools and metrics
Develop/maintain Privacy Controls Framework and Key Risk Indicators
Maintain Visas privacy attestation process
Monitor and measure privacy management performance for first and second line of defense activities
Work with the Privacy Team to determine whether the privacy-related policies/processes need to be modified or developed, and drive any necessary policy/process changes
Partner with Visa organizations to operationalize privacy requirements
Provide ongoing direction and support for the privacy training program, including development and delivery of content for privacy training
Monitor and report on the ongoing initiatives of the privacy program, using appropriate privacy technologies
Partner with the Visa Strategy team on gap assessment and integration strategy for acquisitions, investments, divestures
Support Visas annual GLBA process
Maintain Privacy Notice Portal, Privacy InSite page
Qualifications
Basic Qualifications:
Bachelors Degree or equivalent work experience
A minimum of 5 years of privacy program management experience required.
Preferred Qualifications:
Relevant experience includes privacy governance and/or privacy operations management and/ or privacy legal experience in a global entity
CIPP/CIPT/CIPM Certification or similar stronglypreferred
Minimum of 3 years of experience with regulatory requirements and compliance issues in at least one of the following areas: PCI/GLBA, GDPR/EU Data Protection Directive, US State Privacy Laws, or other international privacy/data protection regulations and requirements
Knowledge of incident response and crisis management processes, and third-party risk management considerations
Superior analytical, problem solving and writing skills, teamwork
Strong people skills with proven ability to build strong working relationships with internal clients at all levels of management and work on cross-functional teams on complex issues
Versatility, ability to prioritize and handle a large number of matters, and ability to work effectively on a smallteam with significant workload
Additional Information
Work Hours:
Varies upon the needs of the department
Travel Requirements:
This position does not require any travel
Mental/Physical Requirements:
This position will be performed in an office setting. The position will require the incumbent to sit and stand at a desk, communicate in person and by telephone, frequently operate standard office equipment, such as telephones and computers, reach with hands and arms, and bend or lift up to 25 pounds.
Visa will consider for employment qualified applicants with criminal histories in a manner consistent with the requirements of Article 49 of the San Francisco Police Code.
All your information will be kept confidential according to EEO guidelines.