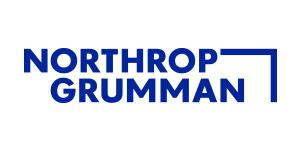 Prncpl Engr Mech Equip Dsgn at Northrop Grumman Corporation
Palmdale, CA
Job Description
Facilities/Real Estate
At Northrop Grumman we develop cutting-edgetechnology that preserves freedom and advances human discovery. Our pioneeringand inventive spirit has enabled us to be at the forefront of manytechnological advancements in our nation's history - from the first flightacross the Atlantic Ocean, to stealth bombers, to landing on the moon. Wecontinue to innovate with developments from launching the first commercialflight to space, to discovering the early beginnings of the universe. Ouremployees are not only part of history, they're making history.
Northrop Grumman Aerospace Systems has anopening for a Principal Engineer Mechanical Equipment Design.
Candidate will perform the duties of a Mechanical Engineer to design, analyze, release, and monitor the status of test equipment engineering drawings. A knowledge emphasis on mechanical, pneumatic, hydraulic, or electrical subsystem testing and test requirements is desired. Must be knowledgeable in a 2D/3D CAD software, such as NX, CATIA, or SolidWorks.
Responsibilities include concept and detail design; development and update of test equipment build-to-packages (BTPs); test requirements identification; subsystems analysis; test equipment integration and analysis; test setup and execution support. Additionally, candidate will be required to support the procurement and build of designed test equipment, including frequent communication with Parts Integration Team, flight test technicians, and external material suppliers. Candidate may also be required to support test failure investigation and troubleshooting, as well as provide suggestions for test equipment design improvements and response to equipment-related corrective action requests.
A successful applicant will demonstrate knowledge of mechanical systems design or testing, gas and fluid flow rate and leak testing, and the typical electro-mechanical components, test requirements, and methodologies used in the aerospace industry.