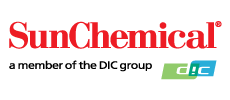 Process Control Chemist at Sun Chemical
St. Charles, IL
POSITION SUMMARY/OBJECTIVE:
Responsible for improving the overall functionality of the manufacturing processes through S.O.P.'s, & process and equipment trial/studies. Serves as a technical resource between manufacturing and R&D with transition/scale up of new formulations and processes. This includes, but not limited to, Process Chemistry, Formulations, Quality Control, Equipment and Materials. Implement and/or facilitate necessary changes through production and quality control to deliver results required to support business. Supports operations by analyzing data, identifying process optimization and quality opportunities. Supports functional team members in root cause investigations.
ESSENTIAL JOB FUNCTIONS:
Works closely with plant management to ensure progress in meeting manufacturing goals.
Understands and uses proper methodology of sampling and setting up controlled experiments and trials, including utilizing Six Sigma tools.
Works with Formulators and Product Specialist to maintain bill of materials and work instructions as related to site equipment and capabilities.
Review machine and labor costing is correct.
Review Quality Inspection specification as related to site equipment and capabilities. Review discrepancies with Technical/Product Management.
Identify customer requirements and setup appropriate tests. Supports training of QC technicians in methods and equipment.
Contributes to departments leadership.
Reviews raw material changes to formulas Understands the function of the material within the formula and impact of the change.
Communicates change to production.
Develops competence in using the available tools and instruments for problem solving. 5 Why, KT, Etc.
Assists and/or directs laboratory or plant personnel in the running of tests, trials, etc.
Provides management with written and verbal reports of laboratory testing, process trials or studies, and equipment trials.
Provide and maintain a clean and safe work environment by communicating hazards, practicing good housekeeping and complying with all documented plant and laboratory safety requirements.
Ensures that safety awareness is a priority and that laboratory programs for training and facilities are implemented and maintained.
Other duties as assigned.