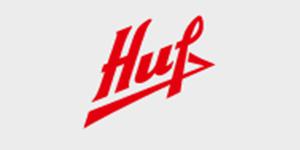 Process Engineer at Huf North America
Milwaukee, WI 53224
Job Purpose/Scope:
The purpose of an operations engineer is to make sure the various operations, such as Die Cast Manufacturing, Plating, Shot Blast, Thermal Debur as well as Automation and Quality Processes work properly and meet factory and management specifications. Operations Engineer would also be responsible for any repairs and new installations or upgrades to the machinery. Operations Engineer would also coordinate with other department heads to fine-tune their operations systems. Establish process for new products and load the improvements of existing product to achieve the highest level of quality.
Job Duties/Responsibilities:
To perform this job successfully, an individual must be able to perform each essential duty satisfactorily. The requirements listed below are representative of the knowledge, skill, and or ability required.
Essential Functions:
Develops, evaluates and improves manufacturing methods.
Analyzes and plans work force utilization, workflow and designs layout of equipment and workspace for maximum efficiency.
Confers with Customer, PD & Tooling Management concerning product design and assembly to ensure efficient production methods and manufacturing feasibility.
Performs time study analysis of Die Cast and Secondary processes. Preferably CAD capable.
Provides production time, staffing utilization and related costs to provide information for budget accounting.
Confers with management and other staff regarding manufacturing capabilities, production schedules and other considerations to facilitate production processes.
Applies statistical methods to estimate future manufacturing capacity and potential.
Ability to cooperate and work well with other team members to accomplish necessary tasks in a timely, efficient manner to generate quality products.
Must be familiar with robotics and various machine automation concepts.
Must also be able to program and maintain Fanuc, Reis and ABIB Robotics.
Must be familiar with Frech – Techmire – Die Cast Machines.
Supervision Received and Given:
Limited but yes, occasionally, as required.
Educational Requirements:
Bachelor's degree from a 4 year college or university; or a minimum of 5 year's experience in a related field.
Experience/Knowledge/Skills:
Language Skills: Ability to read and interpret documents such as safety rules, operating and maintenance instructions and procedure manuals. Ability to write routine reports and correspondence. Ability to speak effectively before groups of customers or employees or organizations.
Mathematical Skills: Ability to work with mathematical concepts such as probability and statistical inference, and fundamentals of lane and solid geometry and trigonometry. Ability to apply concepts such as fractions, percentages, ratios and proportions to practical situations.
Reasoning Ability: Ability to define problems, collect data, establish facts and draw valid conclusions. Ability to interpret an extensive variety of technical instructions in mathematical or diagram form and deal with several abstract and concrete variables.
Specialized Working Conditions and % Travel: (i.e.: hearing, vision, extreme temperatures)
Reasonable accommodations may be made to enable individuals with disabilities to perform the essential functions.
Flexible Spending Accounts
Vacation/paid time off
Prescription Drug Coverage
Life Insurance
401K
Paid Holidays
Medical, Dental and Vision