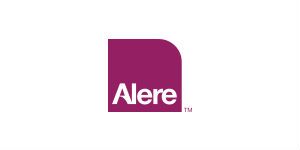 Process Engineer - Night Shift at Alere, Inc
Westbrook, ME
Description
REQ20060382
Qualifications
NA-USA-Maine-Westbrook
Abbott Rapid Diagnosticsis part of Abbott's Diagnostics family of businesses, bringing togetherexceptional teams of experts and industry leading technologies to supportdiagnostic testing which provides important information for treatment andmanagement of diseases and other conditions.
The position ofBiomedical Process Engineer is within our Infectious Disease DevelopedMarkets business unit located at Westbrook, Maine. In this role youwill support the effective and efficient development and release of our products.
This job description will be reviewed periodically and issubject to change by management.
RESPONSIBILITIES:
Identifies process improvements to improve productquantity, quality, and operations productivity and efficiency.
Applies engineering skills to troubleshoot processfailures, equipment failures, and quality issues and propose solutions.
Works cross functionally to develop and delivercapable and robust processes and equipment to operations.
Support validation efforts and ensure goodengineering principles are applied to all design and implementation activities
Gathers and provides technical data for technicalreviews and decision making.
Performs studies relating to material/processstandardization and flow to increase overall operational efficiency andeffectiveness.
Develops test procedures and performs routine tomoderately complex engineering evaluation tests, product and process capabilitystudies, quality audits, product or project data reviews, and other engineeringevaluation work to assure product manufacturability
BASIC QUALIFICATIONS | EDUCATION:
Bachelor's degree(B.S.) in Chemical Engineering, Biomedical Engineering, BiochemicalEngineering, and/or other related technical field or equivalentcombination of education and experience.
2+ years ofexperience in a similar role (medical devices preferred).
Prior experience ina cGMP manufacturing environment (medical devices preferred).
Priorexperience developing manufacturing processes and technologies and designing orrefining for manufacturability.
PREFERRED QUALIFICATIONS:
Prior experience in anISO, FDA, and/or other compliant environments.
Priorproject management and people management experience.
COMPETENCIES:
Demonstratedscientific creativity, technical proficiency and knowledge of scientificconcepts.
Abilityto work within a team and as an individual contributor in a fast-paced,changing environment.
Familiaritywith manufacturing of biologics, including unit operations, GMP requirements,and regulatory requirements.
Abilityto leverage and/or engage others to accomplish projects.
Proficientcywith MS office suite (Excel, Word, Outlook, PowerPoint, and Access).
An equalopportunity employer, Abbott welcomes and encourages diversity in ourworkforce.
We provide reasonable accommodation toqualified individuals with disabilities.
Operations/COSfalse217917