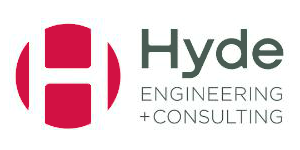 Process Engineer at Hyde Engineering + Consulting, Inc
San Francisco, CA
The Process Engineer would support the design phase (conceptual, basis of design, detailed design) of a new production facility. This includes supporting FAT's off-site, construction, SAT's, commissioning, and field engineering for the final phases of the project.

Responsibilities
Support / lead the design and specification of cGMP equipment, processes and utilities for biopharma projects.
Create and review project documentation (URS, FRS, Technical Specifications, Functional Specifications)
Create and review process models and sizing calculations for process equipment, control valves etc
Manage and populate equipment/line/valve/instrument lists and equipment data sheets
Liaise with client end user groups to ensure correct specification of equipment and utilities
Create Technical Specification and Functional Specification for automated and manual equipment
Specify requirements for tanks, valves, pumps, fermenters, centrifuges, UF/DF systems, chromatography columns
Sizing and specification of utility systems (clean and plant); RODI, PW, WFI, Clean Steam, Plant Steam, Clean Compressed Air, Other Process Gases, & Waste Systems.
Provide engineering expertise and drive technical decisions as active member
Desired Skills and Experience
BS degree or higher in chemical or mechanical engineering
5-8 experience in the Biopharmaceutical industry, preferably in a consulting capacity
Must have demonstrated engineering project management experience ideally in a construction environment
Familiarity with process design and operations (block flow diagrams, process flow diagrams, etc…)
Experience with downstream processing experience (TFF, microfiltration, ultrafiltration, centrifuge, depth filters, harvest, purification)
Experience with startup, walkdowns, as-built P&IDs, FAT, SAT and commissioning
Experience with clean utilities and drop points, connections, drain and waste systems
Excellent knowledge of ASME BPE, ISPE and FDA cGMP requirements
Strong verbal and written communication skills
Ability to work independently and within project teams.
Industry experience related to cGMP drug manufacturing, validation, and chemical process design
Strong computer knowledge including Microsoft Office products

Since 1993, Hyde E+C has worked as an integral part of project teams for clients and equipment vendors in the pharmaceutical and biopharmaceutical industries, resulting in the successful construction, commissioning and validation of facilities and equipment. As a member of the Hyde team, you will be responsible for providing state-of-the-art custom solutions to leaders in our industry. As we continue to grow our operations globally, we strive to hire the best talent—men and women dedicated to quality and innovation. We offer a collaborative culture, challenging projects, and excellent compensation and benefits.
You will find the following values reflected in our company:
Family
Integrity
Respect
Wisdom
Adventure
Hyde is an equal opportunity employer.