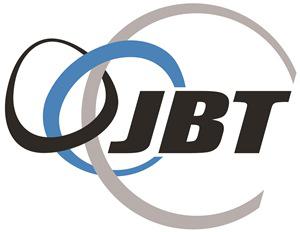 Process Engineer at JBT Corporation
Stratford, WI 54484
Overview
A&B Process Systems, a business unit of JBT Corporation, is an industry leader in the design, fabrication, automation and installation of stainless steel process systems used in a variety of industries. At A&B Process Systems, our quality stainless steel process vessels, stainless steel process modules, skidded systems and process automation systems are all developed at one location in Stratford, Wisconsin. Our advanced 175,000 square-foot manufacturing facility is distributed over five physical plants. As a member of the JBT team, you will find that you are joining a world class organization with an entrepreneurial work environment and innovative spirit.
We have an immediate opportunity for aProcess Engineer.
Responsibilities
Position Summary:
Provide technical expertise and project leadership for small to large projects from pre-sales through estimating, sales, project management, fabrication, FAT, SAT and customer training.
Duties/Responsibilities:
Takes the customers specifications and creates a project design to a level of detail necessary to build the proposed equipment.

Questions customers specifications as necessary to fill in details to finish designs.

Produces Process and Instrumentation Drawings (PIDs) for in-house projects when customer does not provide them. It is the engineers responsibility to charge for PID work appropriately in the estimate.

Reviews and corrects customer approval drawings on projects, and provides direction to CAD Designers regarding approval drawings.

Provides Engineering direction to, and/or leads a design team on a project.

Contacts the customer and/or project manager with questions related to projects.

Writes/Reviews project proposals with estimators and designers; completes a bill of specialty items & materials for the project.

Develops project estimates and proposals including project equipment descriptions, requests estimates from other departments as required

Monitors and initiates additional work authorizations for appropriate drawing changes.

Provides material requisitions for specialty items, work authorizations, estimates, and project management.

Meets or exceeds project deadlines and budgets.

Performs other duties as assigned by Engineering Team Leader.

Must learn and identify BPE (Pharmaceutical grade) requirements, 3A Dairy Standards, PMO, and other sanitary standards as required for projects.

Has the ability to work with little direction and leads the project team to a successful completion of multiple projects.
Qualifications
Education & Experience:
Bachelors degree in Engineering (Chemical or Mechanical preferred) or equivalent from an accredited college or university as well as 5-10 years of industry experience (sanitary processing) is preferred; or equivalent combination of education and experience. The candidate must have basic knowledge of AutoCAD software for the completion of required drawings. A thorough understanding and ability to use all Microsoft software applications is required as well.
This is a service-oriented position. The successful candidate must enjoy working with people; especially fellow engineering professionals, have a pleasant disposition, and be willing to advance the goals of the organization by demonstrating competence in relevant subject areas and a willingness to be helpful to clients and coworkers.
AN EQUAL OPPORTUNITY EMPLOYER
It is the policy of JBT Corporation to provide equal opportunity for qualified persons and not to discriminate against any applicant for employment because of race, color, religion, national origin, sex, sexual orientation, gender identity, age, disability, veteran status, citizenship, or any other characteristic protected by federal, state or local law at the JBT Corporation location to which this application is submitted. In addition, as a Federal Government contractor, JBT Corporation is an affirmative action employer. If you require accommodation during the application process, please contact the local Human Resources department. EOE-Females/Minorities/Protected Veterans/Individuals with Disabilities
If you have a disability or impairment that prevents you from completing the online application, please seek the assistance of your local employment services agency. JBT maintains active relationships with local employment services agencies, and they have pledged their support in assisting any applicant needing help in applying. To find information on agencies throughout the United States, please go to
You may also call Megan Centers at 844-286-4524 if your disability or impairment prevents you from applying online. NOTE: Do not use this number unless you need assistance because of a disability or impairment. The personnel attending this phone line will not be able to give you a status update regarding your application and will not be the individuals making a decision regarding your employment.
Requisition ID2019-4542
of Openings1
Posted Date4 months ago(6/10/2019 10:52 AM)
CategoryEngineering