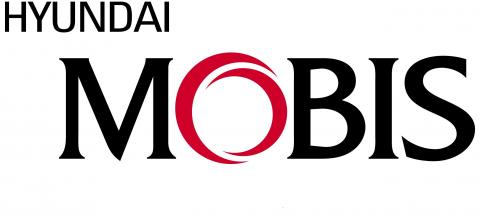 Process Engineering Specialist at MOBIS Georgia
West Point, GA 31833
Description
Expectations: Accomplish day to day tactical objectives in support of the company and the department goals. Demonstrates adherence to company policies and procedures in support of safety, quality, delivery, cost and morale (SQDCM) initiatives. Embraces and promotes company core values to establish and maintain a culture committed to ethical practices, legal compliance and a union-free environment. Takes initiative to participate in training and developing opportunities to prepare for current and future challenges.
 
Role(s):  Supports the Process Engineering Team through designing and implementing the manufacturing process and equipment.

Essential Roles and Responsibilities:
•Collaborate with any team in the plant and HQ in Korea through new project.
•Periodic New Car Development Status Consultative Meeting Operation.
•Interpret HQ new car development information to share with team members.
•Follow all safety rules and PPE requirements.
•Practice 5S in the assigned work area.
•Understanding of module function in JIS Manufacturing Environment.
•Understanding of MOBIS Georgia modules process and the OEM assembly process.
•Follow all work orders and instructions given by the Process Engineering Team and Production management.
•Must provide daily written reports to the MOBIS Process Engineering Team as requested by Production Management.
•Direct activities associated with maximizing profitability (cost variance, manpower, etc.)
•Respond to the department needs (i.e. scheduling, tool modification, etc.)
•Engage in program design and development stages to the launch of a new car project.
•Participate in product and product design and manufacturing feasibility brainstorming meetings. 
•Develops manufacturing processes by studying product requirements; researching, designing, modifying, and testing manufacturing methods and equipment; conferring with equipment vendors.
•Improves manufacturing efficiency by analyzing and planning work flow, space requirements, and equipment layout
•Prepare and maintain work instruction, control plan and PFMEA.
•Draw layout concepts of equipment for purchasing, jig, work station, line side rack and etc.
•Research and request quotations from suppliers (equipment, tool, fixtures, purchased components, etc.)
•Other tasks as assigned.

Minimum Education and Experience Requirements:
•Bachelor's Degree (Mechanical Engineering, Electrical Engineering or related field)
•PC literate, proficiency with Microsoft Office Products
•PLC/PC Program
•2D/3D CAD (AutoCAD/CATIA) proficiency


88,811.00 - 94,507.00 /year
Process Engineer
What is this?