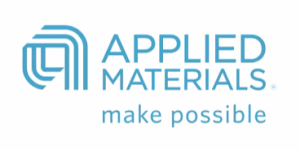 Process Support Engineer V - (E5) at Applied Materials
Hillsboro, OR 97124
Key Responsibilities
Serves as liaison between the customer and the Business Unit for assigned projects, ensuring clear understanding of customer issues and delivery of applicable solutions. 
When necessary, works closely with customer to optimize tool performance to meet customer process and integration requirements. 
Checks and approves operational quality of system equipment. Instructs customers in the operation and maintenance of the system.
Provides highly visible customer support through the performance of on-site installation, as well as overseeing any necessary diagnoses, troubleshooting, service, and repair of complex equipment and systems. 
Management of multiple projects
Knowledge of 3 or more processes on 1 or more technologies
Functional Knowledge
Demonstrates conceptual and practical expertise in own discipline and basic knowledge of related disciplines

Understanding of Chemical Vapor Deposition (CVD) process engineering fundamentals

Process development and process transfer

Epi / Epitaxy experience

required

preferred
Business Expertise
Has knowledge of best practices and how own area integrates with others; is aware of the competition and the factors that differentiate them in the market
Leadership
Acts as a resource for colleagues with less experience; may lead small projects with manageable risks and resource requirements
Problem Solving
Solves complex problems; takes a new perspective on existing solutions; exercises judgment based on the analysis of multiple sources of information
Impact
Impacts a range of customer, operational, project or service activities within own team and other related teams; works within broad guidelines and policies
Interpersonal Skills
Explains difficult or sensitive information; works to build consensus
Qualifications
Education:
Bachelor's Degree
Skills
Certifications:
Languages:
Years of Experience:
10 - 15 Years
Work Experience:
Additional Information
Travel:
Yes, 10% of the Time
Relocation Eligible:
Yes

Applied Materials is committed to diversity in its workforce including Equal Employment Opportunity for Minorities, Females, Protected Veterans and Individuals with Disabilities.
401K
Employee Referral Program
Life Insurance
Long Term Disability
Medical, Dental and Vision
Paid Holidays
Professional Development
Retirement / Pension Plans
Stock Options
Tuition Reimbursement
Vacation/paid time off
86,095 - 115,395 /year
Process Engineer
What is this?