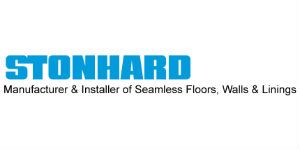 Process Technician at Stonhard
Fort Wayne, IN 46805
PROBLEM SOLVE, ORGANIZE. PLAN SUPPORT. MOTIVATE. COMMUNICATE. LEARN. DO. GROW.
Stonhard and its brands believe quality people, products and service make everything possible. Stonhard manufactures and installs high-performance floors for industrial and commercial environments.
We are currently searching for a Process Technician to work in our manufacturing facility in Fort Wayne, Indiana. A Process Technician is responsible for mixing and packaging in-process and finished goods inventory.
Specific Requirements include:
Stage and prepare all raw materials associated with production orders.
Makes batches and operates packaging equipment efficiently. Capable of handling scanner & basic computer operations
Maintains orderliness and cleanliness in and packaging areas, with active engagement in positive safety behavior.
Communicates inventory levels and/or concerns to supervisory staff.
Develops good working knowledge of all production processes.
Maintains good working relationship with Quality Control.
Must be flexible in job assignments and capable of learning all aspects of the facility.
Reports all spills and leaks, equipment malfunctions, safety hazards, accidents, near miss accidents and material shortages to Production Supervisor.
When there is downtime on his line, proceeds to line assigned to him by Production Supervisor for further training or operation.
WHAT WE ARE LOOKING FOR:
Qualified individuals will possess the following attributes:
High School Diploma or GED.
Must pass standard eye examination (corrected or uncorrected) and must pass standard color- tone testing.
Must be capable of wearing Company standard respirators as qualified by fit test performed by an authorized agency.
Bending squatting, kneeling, lifting – frequent
This will be a demanding and rewarding position.
DO WE HAVE WHAT YOU'RE LOOKING FOR?
We offer a competitive salary and health benefits and a safe working environment with a solid history of success and growth.
We encourage hard work, recognition and opportunity. And we stand behind our 95 year old Stonhard name and our brands.
DO YOU SEE YOURSELF WORKING WITH US? LET'S GET STARTED. APPLY HERE.
We are proud to be an Equal Opportunity/Affirmative Action Employer, making decisions without regard to race, color, religion, creed, sex, sexual orientation, gender identity, marital status, national origin, age, veteran status, disability, or any other