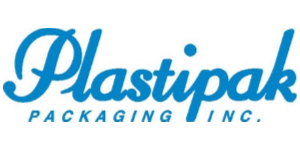 Process Technician-Plastipak - Plant City, FL at Plastipak
Plant City, FL
Plastipak Packaging is a global industry leader in the design and manufacturing of plastic rigid containers of the highest quality. Our list of customers include some of the worlds most recognized and respected brands such as Procter & Gamble, Kraft Foods and Pepsi, just to name a few. Plastipak is fully invested in our associates providing hands-on training opportunities, unlimited access to industry innovations and motivation for career development. Our commitment to our employees is demonstrated in numerous awards for innovation, environmental sustainability, and corporate citizenship. We pride ourselves on an environment where our associates have the freedom and encouragement to reach beyond the ordinary, with unlimited possibilities.
In order to process your job application, Plastipak collects and stores the personal information that you submit via this website. Please refer to Plastipak's Privacy Policy to understand how Plastipak uses and protects the information that you provide. 
Plastipak is an equal opportunity employer.
Position Description:
The Process Technician is for the hands-on operation and maintenance of Husky injection molding and support equipment.
Responsibilities:
Performs basic troubleshooting
Makes adjustments and repairs on machinery in the designated work area
Monitors and performs necessary setting adjustments
Completes preventative maintenance requirements
Has working knowledge of various product orders by following all material requirements and customer requests
Performs quality control checks, and helps maintain customer requirements, according to specifications by bottle types and various dimensions
Enter downtime and scrap into PICS
Follows correct housekeeping and safety procedures
Attends all required training sessions and weekly team meetings
Responsible for maintaining ISO standards
Responsible for reporting food safety issues to personnel with authority to initiate action
All other duties as assigned
Qualifications:
High School Diploma or GED equivalent
Previous experience in Injection Molding Technology. Background in manufacturing experience will be considered
Team oriented
Self-motivation and flexibility of job assignments
Blend of technical, interpersonal skills, and continuous learning through training
Must be able to lift 50 lbs.
Able to work on aerial platforms up to 20ft.
Why should you apply?
You may be eligible for:
Medical, dental and vision insurance
Telemedicine
Company paid life insurance and disability
Paid vacation and holidays
401(k) and profit sharing plan with company match
Dependent Care Flexible Spending Account
Pet Insurance
Referral bonus program