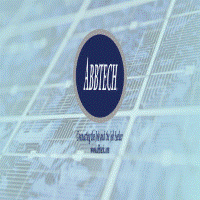 ProDeploy Engagement Manager at ABBTECH Professional Resources
Round Rock, TX
Organizes the interdepartmental activities for both client and internal support resources ensuring completion of the project/product on schedule.
• Works directly with customers over the phone to align the solution sold by Sales.
• Aligns with Sales, Customers, Solutioning and Internal Organizations as needed to drive operational efficiencies and customer satisfaction.
Responsibilities:
• Individual will report to the Departmental Lead Engagement Manager and take direction from both Sales Teams & Customers dependent upon the solution sold to the customer.
• Responsible for the delivery of complex deployment project quality, and customer focus. Ability to execute detailed project plans of an engagement within the standards of project management methodologies, detailing schedules, controls, resources, costs and daily schedule and maintains project governance.
• Responsible for the delivery and daily management of activities, which are coordinated with employees, Partners and Customer Resources.
• Accountable for delivering projects on time, weekly status reports, deployment schedules, identifying risk and issues/escalation reporting.
• Prepares estimated time to complete, responsible for Quality Assurance and ensure project is delivered to scope.
• Participates in customer discussions, meetings, schedule and planning as required.
• Individual will be the day-to-day Primary Point of contact during the project for all aspects of the engagement(s), but also aligns to other departmental resources to ensure the complete solution success.
• Ensures a strong and seamless relationship by maintaining communications about the project to the stakeholders: customers, management, sales and delivery personnel.
• Articulates the full value of the Solutions and Services business benefit to the customer.
Training and Execution:
• Able to work with Deployments Toolsets.
• Assist in Developing a program implementation plan that articulates the role, as well as vendors and client resources, in the delivery of the designed solution within the account.
• Assist in the oversight of projects in his/her portfolio and leads project teams to ensure projects are delivered on time and within budget and to satisfaction of the customer.
• Provides support, assistance and overall customer satisfaction, business impact and oversees delivery and Quality Assurance.
• Ensures any existing or potential customer escalation issues for owned projects, appropriate communications are occurring to all concerned parties; proactively manages customer relationship, participates in the escalation process as required.
• Ensures a strong and seamless relationship by maintaining communications about the project portfolio and all the initiatives to all the stakeholders: customers, management, sales and delivery.
Essential Requirements:
• Strong relationship driven personality, teamwork, ability to multitask, manage stress and flexibility with managing time/priorities.
• Technical ability within the PC Operating System environment.
• Typically requires 5+ years of related experience with focus in a customer facing role such as account coordinator, project coordinator, project/program management, account management.
• Possesses and can demonstrate strong phone communication and onsite customer facing skills and experience, ability to screen share with customers and walk-through of customer web-based toolset & email communications.
• Drive projects or programs to predictable and coordinated outcomes that meet or exceed goals set for service delivery.
• Use project management techniques & skills to manage structured product/services development life-cycles based on consensus and collaboration across a variety of organizations (Configuration Services, Sales, Engineering, Operations, Marketing, and other organizations as needed.).
• Ability to project "what-if" scenarios to both prioritize and plan, avoid pitfalls, and address Customer/Sales needs without escalation.
• Ability to analyze existing organizational performance to create plans for continuous improvement in quality, profitability, and competitive positioning.
• Lead through effective communication with, and motivation of, others above, equal and below their grade level to drive collaboration and alignment for smooth product execution across the organization and through the product life-cycle.
• Excellent communication skills/soft skills including written and verbal communication
• Strong organization skills with a proactive mentality.
Desirable Requirements:

• Bachelor's degree or equivalent Project Management/IT Technical experience.
• Domain knowledge of Configuration Services and Managed Deployment Projects.
• Previous experience with IT Client-type customer projects or deployments.
• Prefer knowledge of Support & Deployment Services.
• Excellent understanding and experience of PC Life-cycle end to end Processes.

ABBTECH is an EOE/Minorities/Women/Disabled Individuals/Veterans