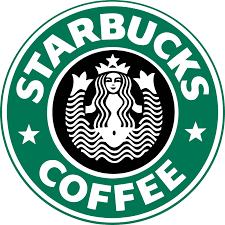 producer, Starbucks Technology - Seattle, WA at Starbucks
Seattle, WA
Job Description
producer, Starbucks Technology - Seattle, WA200001245Starbucks
Job Summary and Mission

This position contributes to Starbucks success by managing and facilitating the planning of the Global Digital Product
releases; providing a overall product delivery and status. This role will ensure the success of digital product delivery
across iOS, Android, and Web platforms through the leading of our agile delivery team processes. Working in
Starbucks Global Digital Products provides opportunities to innovate and improve on digital product experiences
which are used by millions of customers every day.

Models and acts in accordance with Starbucks guiding principles.

Summary of Key Responsibilities

Responsibilities and essential job functions include but are not limited to the following:

- Generating Release schedule in partnership with Product Management, Design and Engineering including
work back schedule for key milestones including User Story completion, Design readiness, Dev start &
complete, QA start & complete.
- Enforces the defined product scope/MVP and delivery priorities.
- Able to create advanced queries to inform feature and release status; leads efforts in defining metrics and
dashboard/reporting requirements
- Maintains documentation standardization, assists producer with follow up item for areas of improvement,
aligns team on new process roll-outs
- Translates data into action, flags data trends to key stakeholders
- Mentors to new team members for feature delivery/process (onboarding)
- Responsible for identifying risks and communicating impacts to release schedule and working closely with
product, engineering, and QA to manage mitigation.
- Running release readiness meetings, and working closely with release manager on Release Logistics.
- Manages and continuously improves the product delivery and release process.
- Influences/supports new ideas and decisions, peer to peer coaching
- Provides and presents solution ideas, collects and incorporates feedback from cross functional teams and
leaders
- Partners with Product Management to ensure backlog prioritization and story readiness
- Leads and facilitates agile ceremonies as is needed by teams.
- Manage consistent and timely delivery and maintenance of product dashboards, release schedules, and agile
team reporting.

Summary of Experience

- Technology producer or project management delivery role (7 years)
- Experience managing digital product delivery and release in an agile environment (3 years)
- Defining and executing SDLC processes for product delivery teams (3 years)

Basic Qualifications

- Bachelor's degree or higher or equivalent experience in related field

Required Knowledge, Skills and Abilities

- Able to work across multiple disciplines to alignment on digital product delivery expectations.
- Superior oral and written communication skills
- Strong coaching and mentoring abilities
- Able to understand complex interdependencies of product delivery
- Demonstrates intellectual curiosity
- Ability to learn from past mistakes
- Strong analytical skills
- Ability to manage multiple priorities

Starbucks and its brands are an equal opportunity employer of all qualified individuals. 
We are committed to creating a diverse and welcoming workplace that includes partners with diverse backgrounds and experiences. We believe that enables us to better meet our mission and values while serving customers throughout our global communities. People of color, women, LGBTQIA+, veterans and persons with disabilities are encouraged to apply. 
Qualified applicants with criminal histories will be considered for employment in a manner consistent with all federal state and local ordinances. Starbucks Corporation is committed to offering reasonable accommodations to job applicants with disabilities. If you need assistance or an accommodation due to a disability, please contact us at 206-318-0660 or via email at applicantaccommodation@starbucks.com.
false