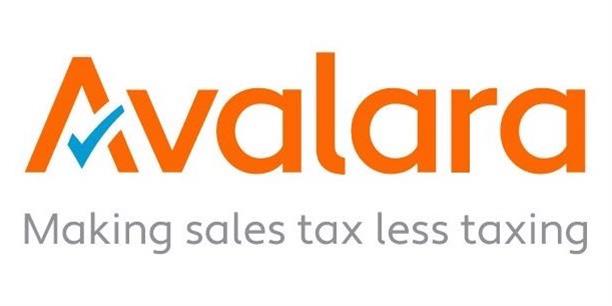 Product Designer at Avalara
Green Bay, WI
Job Summary
The Product Designer - Tax position at Avalara functions as a business analyst for tax automation projects.  The Product Designer assists the Director of Product Design - Tax and the Senior Director of Product Design with completion of tax return designs for tax forms.  Tax forms may include a variety of tax types including motor fuel, tobacco, alcohol, and sales & use and other US and international tax types. The Product Designer will report to the Director of Product Design - Tax for day to day activities.
Job Duties
Lead tax research and analysis efforts in the area of tax returns and electronic filing to support continuous improvement of Avalara Returns Excise
Review state-provided tax rate, rule and tax form issues
Identify and document corrective actions for defect resolution
Identify rate/rule updates and enhancements in response to customer feedback, tax law/policy changes and tax rate changes
Interact with design team to understand processes and capture business requirements.
Interact with development and quality assurance efforts to validate tax calculations and tax content
Qualifications(absolute must haves walking in the door)
Ability to serve as analyst for complex tax research efforts related to taxation of sales and use, tobacco, motor fuels, and other commodities in the USA and Internationally
Excellent documentation skills – ability to explain complex tax requirements and scenarios from a functional and technical perspective
Ability to assist in design of tax software features
Experience with basic computer programming constructs and data types

if-then-else, string, number, etc.

Ability to interface well with teams across the organization, including Professional Services, Development, Sales, and Marketing
Ability to take initiative and own a problem or concept and drive to a solution
Ability to work creatively and analytically in a problem-solving environment
Excellent leadership, communication and interpersonal skills
Preferred Qualifications(great to have but not absolutely necessary)
Bachelor's degree in finance, accounting, computer science or related field preferred
Demonstrated expertise in research and analysis of multiple areas of tax such as excise tax, tobacco, alcohol, motor fuel tax, sales & use
Experience in implementation, design/development, testing, or administration of motor fuel, tobacco or sales/use software applications
Knowledge of database management systems (SQL Server, Oracle, Microsoft Access)
Experience in electronic tax filing including XML and EDI
Experience with Sabrix, Vertex, or similar sales/use tax determination/calculation systems
International indirect tax experience (Canadian GST/PST/HST and Motor Fuel Tax, VAT, EU Excise Duty)
About Avalara
Avalara helps businesses of all sizes achieve compliance with transaction taxes, including sales and use, VAT, excise, communications, and other tax types. The company delivers comprehensive, automated, cloud-based solutions designed to be fast, accurate, and easy to use. The Avalara Compliance Cloud® platform helps customers manage complicated and burdensome tax compliance obligations imposed by state, local, and other taxing authorities throughout the world.
Avalara offers more than 600 pre-built connectors into leading accounting, ERP, ecommerce and other business applications, making the integration of tax and compliance solutions easy for customers. Each year, the company processes billions of indirect tax transactions for customers and users, files more than a million tax returns, and manages millions of tax exemption certificates and other compliance documents.
Headquartered in Seattle, Avalara has offices across the U.S. and overseas in the U.K., Belgium, Brazil, and India. More information at www.avalara.com
Avalara is an Equal Opportunity Employer. All qualified candidates will receive consideration for employment without regard to race, color, creed, religion, age, gender, national orientation, disability, sexual orientation, US Veteran status, or any other factor protected by law.
#LI-POST