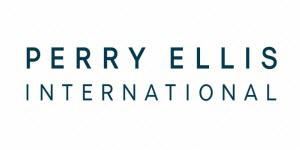 Product Developer at Perry Ellis International
New York, NY 10001
Summary
The Product Developer for Savane will be the liaison between design /merchandising and overseas partners, responsible for creating all style packages and sales sample purchase orders. This position will manage the overall development process by making sure all development of styles are on calendar in time for sales meetings and market week. Communicates sales sample status and overall development timing to merchandising, design, and sales.  
RESPONSIBILITIES
Sends out trim qualities and color standards to overseas partners.

Maintains trim book per season with reference # and approved vendor.

Creates style packages using PLM.

Reveals style packages to overseas partners per sourcing instructions.

Manages all email communication with overseas partners by making sure all emails are answered the day they're received. 

Keeps files updated with all submits.

Reviews and uploads submit comments in PLM.

Orders sales samples in Essentus,once PLM is approved by merchandising/design.

Maintains sample PO book.

Reviews weekly work in progress (W.I.P.) reports from overseas partners to make sure all submits and sales samples are being processed in a timely manner.

Maintains style development status with dates of fabric, trims, and proto approval in appropriate system (PLM).

Maintains the integrity of style packages by making sure all changes are reflected in style packages and communicated to overseas partners. Insure sign off by Merchandising/design before bulk.

Runs monthly Essentus reports to ensure all sample purchase orders reflect the sample status reports

Approving all development and sales sample debit notes to ensure overseas partners are paid in a timely manner.


 
SKILLS, KNOWLEDGE AND ABILITIES
Strong written and verbal skills

Ability to work independently and set deadlines

Effective time management skills

Ability to multitask and work in a fast paced environment with multiple deadlines

Skill and ability to work as part of a team

Good computer and typing skills to complete assignments efficiently

Knowledge in PLM, Essentus and other software programs

Knowledge of product development in apparel industry

General knowledge of industry processes in order to deliver product to retailers
MINIMUM REQUIREMENTS 
Bachelor's degree

3 to 5 years experience working in product development

PLM knowledge 
See Job Description