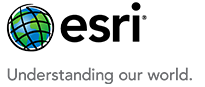 Product Engineer and Technical Writer – Knowledge Graphs at Esri
Redlands, CA 92373
Join a new team of highly talented individuals as a product engineer for graph database engineering, a new capability across the ArcGIS platform. Knowledge graphs leverage the combined power of ArcGIS and graph engines to perform new types of analysis. You will help create a new way of analyzing patterns of life and spatial data together in ArcGIS. If you've worked in connected data problems, worked with semantic and graph engines, or built capabilities for link analysis, we'd like to talk to you!
In this role, you will be responsible for understanding and communicating the functionality as it is used in ArcGIS Pro, ArcGIS Enterprise, and web GIS. You will write user guidance on knowledge graph functionality, participate in design discussions and reviews of new functionality, perform ad hoc and holistic testing, find relevant and interesting data sets, and build viable knowledge graph examples.
Working with our content management system and the authoring environment, you will write new content and update existing topics to match new functionality based on discussion with team members and ad-hoc and holistic testing of new functionality. You will help with maintenance and certification of existing topics. You will identify topics that can benefit from textual or graphic examples and perhaps build those examples.
We are currently working on our next release, so now is a great time to add your skills to a diverse team of engineers and developers committed to delivering the knowledge graph capability in ArcGIS.
Design and write conceptual and workflow documentation outlining the functionality of knowledge graphs in ArcGIS, including writing new content and updating and maintaining existing content
Understand the current state of the knowledge graph functionality in ArcGIS Pro, ArcGIS Enterprise, and web GIS by working with developers and other product engineers and developers and through holistic testing
Work with users and industry experts to identify user requirements and customer workflows
Work with top software engineers in the ArcGIS Pro and ArcGIS Enterprise teams to envision, design, build, test, release, and support desktop and enterprise products
Proven experience writing technical documentation for software products
Experience communicating complex technical information to diverse audiences in varied written and verbal formats
Ability to learn and build software products
Ability to analyze problems and describe solutions
Ability to manage priorities and tasks as needed in a fast-paced work environment
Superior initiative and ability to work effectively in a team environment as well as independently
Knowledge of the ArcGIS platform and/or graph databases
Bachelor's or master's in English, geography, GIS, or related field, depending on position level
Experience with content management systems
Foreign language, or experience writing for a global audience
Experience writing for accessibility
Experience with graph and relational databases
Experience with graph, network, and link analysis workflows
PORTFOLIO SUBMISSION: We're looking for technical writers who understand ArcGIS, Knowledge Graphs, and Graph Databases and we want to see your work! Applications must be accompanied by examples of technical writing. Please provide a link to writing samples.
Our passion for improving quality of life through geography is at the heart of everything we do. Esri's geographic information system (GIS) technology inspires and enables governments, universities, and businesses worldwide to save money, lives, and our environment through a deeper understanding of the changing world around them.
Carefully managed growth and zero debt give Esri stability that is uncommon in today's volatile business world. Privately held, we offer exceptional benefits, competitive salaries, 401(k) and profit-sharing programs, opportunities for personal and professional growth, and much more.
Esri is an equal opportunity employer (EOE) and all qualified applicants will receive consideration for employment without regard to race, color, religion, sex, sexual orientation, gender identity, national origin, disability status, protected veteran status, or any other characteristic protected by law.
If you need a reasonable accommodation for any part of the employment process, please email humanresources@esri.com and let us know the nature of your request and your contact information. Please note that only those inquiries concerning a request for reasonable accommodation will be responded to from this e-mail address.
#LI-NR1