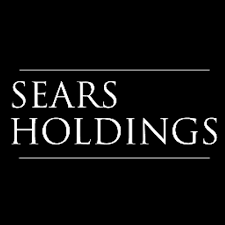 Product Manager - Ads & Merchant Operations at Sears Holdings
Chicago, IL 60603
Job Description
Req/Job ID: 989571BR
Employing Entity: Transform SR Holding Management LLC
Employment Category: Regular, Full-time
Job Function: Product Development/Management
Store ID: 37968: CHICAGO SUPPORT OFFICE-MONROE

The Advertising Lead within the Product Management team at SYW will create innovative ad based products so that advertisers may drive business value and while our SYW members have an engaging experience with the advertisements on Shop Your Way.

As a Product Manager, you will be the product and business leader responsible for building and scaling a portfolio of new advertising experiences that are grounded in the live, shared, and interactive nature of Shop Your Way. In this role you will lead the strategy and execution of new forms of interactive advertising, and sponsorship products. You'll help advertisers drive measurable business results through these campaigns and grow Shop Your Way's revenue. You will work closely with broader SYW teams, other product teams, data engineers, developers, sales, finance, and partnerships to define the product strategy and roadmap; build and launch new products; and operate as the business owner of this new product. Analytically-minded and extremely detail-oriented, you will have a passion for learning and intellectual curiosity.

The Product Manager develops and applies Product Management processes in the design/realization of new product offerings. This position works in concert with User Experience and Research on determining product usability to ensure the product developed meets the needs of the customer throughout the various stages of requirements, design, development, testing and release. This position is responsible for both product planning and product marketing; gathering and prioritizing product and customer requirements, defining the product vision, roadmap and working closely with UX and engineering, to deliver winning products. This position also includes ensuring that the product and marketing efforts support the company's overall strategy and goals, defining the product strategy and roadmap, delivering MRDs, PRDs and/or equivalent with prioritized features and corresponding justification, developing the business case, being an expert with respect to the competition, and ensuring that the business requirements are met.
Job Requirements
Job Duties/Responsibilities:
•Writes product requirements, develops business models, and defines support requirements and processes to ensure product vision is understood by cross teams
•Finds new sources and methods to generate customer/partner and competitor insights. Defines issues as well as identifies needed data and missing research to generate additional customer insights to improve the product
•Identifies possible methods and attributes to make the product distinct, competitive, and appealing to the customer
•Works to define new product concepts and business cases to support initiatives that increase operational efficiencies and/or margin.
•Creates, evolves, and communicates feature area specifications that form cohesive, iterative plans that align to the multi-release vision
•Demonstrates a strategic understanding of the timing and rationale for design choices for a feature area
•Advocates for process improvements through an understanding of the engineering lifecycle and previous shipping experiences
•Identifies feature-level dependencies and establishes milestone release criteria to manage them
•Proactively resolves upstream dependencies and demonstrates an ability to resolve conflict effectively across teams
•Identifies unaddressed issues and resolves, escalates, or finds the appropriate owner to ensure the highest level of quality
•Overall Marketplace capabilities including interfacing with strategic Buy and Sell marketplace participants
•Marketplace Transparency including pricing and data related rights, reporting and analytics
•Foundational Marketplace capabilities for Buy and Sell, Workflow, Billing and Clearing, and Creative and Pixeling
•Overall UI/UX of the Ad Marketplace

The successful candidate will have broad advertising market experience across digital – and possess an understanding of how to meet the industry where it exists while driving its evolution towards a more advanced future. Demonstrated ability to collaborate across product and engineering teams, and drive engineering to successful outcomes in an agile environment is critical. Experience managing the development of new products in both start-up and enterprise environments is desirable.

Job Requirements:
•Bachelor's Level Degree
•4+ years related professional experience
•Ability to work in an environment where work is generally self-directed and is guided by workflow and project requirements and review is normally after the fact and may be developmental in nature.
•Ability to exercise judgment in selecting methods, techniques and evaluation criteria for obtaining results on matters of significance to the business.
•Skilled in Presenting – can effectively communicate in large or small group settings.
•Business Awareness – understands current and possible future business trends and information.
•Knowledge of analytics platforms and ability to utilize the data / tools to guide decision making.
•Ability to use professional concepts and resolve a variety of issues significant to the operations of the business.
•Requires the knowledge and confidence to evaluate possible courses of conduct and propose solutions to moderately difficult business or operational challenges in the normal course of work
•Can effectively write so requirements are clear and readily understood.
•Demonstrate leadership based on integrity representing a set of values others share, behavior consistent with values and dedication to honesty with self and team members. This leader "walks the talk" and in the process earns trust

#Corporate, #SYW
37968