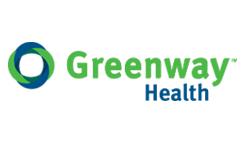 Product Manager - EMR - Tampa, FL at Greenway Health
Tampa, FL
Job Summary
Accountable for the overall product management of distinct software/service products which includes analysis, quantitative analysis, product strategy and product planning. Is ultimately responsible for the overall success of specific products and in assuring a market driven focus for product management.
Essential Duties & Responsibilities
Identifies competitive offerings, understands and communicates their niche, approach and success in the market.Assesses product capabilities and communicates requirements.

Gathers input to define product concepts; justified expenditures for products; articulates and analyzes markets; evaluates technologies; develops detailed requirements, feature definitions and implementation plans.

Leads cross functional teams to envision new product features.

Coordinates with outside vendors and strategic partners to ensure that initiatives are well defined and delivered.

Manages all internal and external resources to ensure that approved products get to market per specifications, within budget and on schedule.

Gains cross-company approval for new products and successfully launches those products.