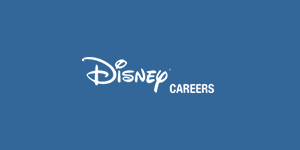 Product Manager - Mobile Apps at Walt Disney Company
Glendale, CA
Job Summary:
The Play Disney Parks app brings unique theme park experiences and family-friendly activities to life—including games for select attractions and interactive land-wide experiences, such as the Star Wars: Datapad experience for Star Wars: Galaxy's Edge, and more.
The Product Manager, within the Disney Parks Experiences and Products segment, is responsible for delivering on the Play Disney Parks roadmap, managing the Product backlog, setting priorities and working with many cross-function teams. This role blends product management, delivery, development of team members, and analytical and business acumen. The Product Manager will help develop processes that improve efficiency and predictability across teams. The ideal candidate is passionate about product strategy and working on digital products that interact with the physical theme park environment.
Responsibilities:
A successful Product Manager working in Attractions and Entertainment l will accomplish the following:
Champion the digital experience, advocating on the Guest's behalf, working diligently to create a first-class experience for Disney Guests.
Own the Product backlog and manage the feature development on a daily basis to ensure that priorities adhere to the strategic direction outlined by the Product team.
Coordinate work across key development partners: Technology, Design, Walt Disney Imagineering and others.
Translate the product strategy into clearly prioritized user stories and business requirements.
Help define the product approach and strategy and create associated documentation.
Manage day to day work of analysts and interns, helping to develop and mentor talent.
Manage the platform in production, taking into account Guest feedback, performance KPIs and business goals.
Ability to think strategically and make data-driven decisions to drive significant impact to the Guest experience and business.
The ability to drive ideas into action with a positive outlook and demonstrated ability to take personal initiative.
Effective use of product management tools to continuously share the product vision with delivery partners (e.g., Keynote, Jira, Confluence, Slack, etc.).
Attends daily team meetings to make key decisions and remove roadblocks for the development team
Actively participate in testing products in and out of the park, open defects, assess the impact and follow-up on fixes.
Excellent written and verbal communication skills.
Basic Qualifications:
Proven Product Management experience working on a digital platform.
Must have a deep passion for your work with extremely high standards for quality, accuracy and integrity.
Must be extremely proactive and actively seek opportunities to step up and solve problems.
Proven analytical and quantitative skills; ability to use hard data and metrics to back up assumptions and develop business cases.
Experience selling data-driven product decisions through compelling presentations.
Experience presenting out on product performance and success of initiatives.
Ability to think strategically and drive ideas into action.
Proven ability to collaborate with and achieve actionable results through others, plus the ability to build strong and sustainable relationships and the capability to interact within all levels of the organization.
Experience with technical, user and business issues in a fast-moving online organization.
Exceptional verbal and written communication and project leadership skills, including an ability to communicate/influence at an executive level.
Extremely proficient in Excel and Google Docs
Preferred Qualifications:
Experience working with mobile platforms.
Experience creating user stories in Jira or similar.
Experience working in an Agile framework.
Experience with analytics tools like Adobe Analytics or Google Analytics.
Experience analyzing data in Tableau and creating dashboards.
Experience with Google Firestore and Big Query
Theme park experience
About Parks, Experiences and Products:
The Parks, Experiences and Products segment includes Disney's iconic travel and leisure businesses, which include six resort destinations in the United States, Europe and Asia, a top-rated cruise line, a popular vacation ownership program, and an award-winning guided family adventure business. Disney's global consumer products operations include the world's leading licensing business across toys, apparel, home goods, digital games and apps; the world's largest children's publisher; Disney store locations around the world; and the shopDisney e-commerce platform.
About The Walt Disney Company:
The Walt Disney Company, together with its subsidiaries and affiliates, is a leading diversified international family entertainment and media enterprise with the following business segments: media networks, parks and resorts, studio entertainment, consumer products and interactive media. From humble beginnings as a cartoon studio in the 1920s to its preeminent name in the entertainment industry today, Disney proudly continues its legacy of creating world-class stories and experiences for every member of the family. Disney's stories, characters and experiences reach consumers and guests from every corner of the globe. With operations in more than 40 countries, our employees and cast members work together to create entertainment experiences that are both universally and locally cherished.
This position is with Walt Disney Attractions Technology LLC, which is part of a business segment we call Parks, Experiences and Products.
Walt Disney Attractions Technology LLC is an equal opportunity employer. Applicants will receive consideration for employment without regard to race, color, religion, sex, national origin, sexual orientation, gender identity, disability or protected veteran status. Disney fosters a business culture where ideas and decisions from all people help us grow, innovate, create the best stories and be relevant in a rapidly changing world.