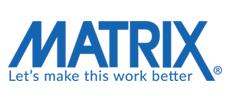 Product Manager - Pharmacy Platforms from MATRIX Resources
Deerfield, IL 60015
Product Manager - Pharmacy Platform
Job Summary
Join the team working on the largest initiative in the history of our company, Pharmacy Renewal. This initiative seeks to design and build the largest, most advanced pharmacy infrastructure in the world from the ground up. Empowered to operate as an innovation center, this initiative represents one of the most important programs at global, national and local levels. US, UK, Poland, Argentina and Italy based teams will be leveraging the most advanced and exciting technologies to build on clients parent company.
As a key member of the Product, Pharmacy Platform team, you will own the strategic development of an industry-leading product that helps our pharmacy team deliver better customer experience on a daily basis. In this role, we are looking for someone who has a passion for design and understands how technology can enhance lives.
Key to success in this role is to lead the market research to develop the best product for our internal consumer. You will also have the opportunity to work directly with our pharmacy team members, understand their needs and help come up with innovative solutions.
As a Product Manager in Pharmacy Renewal, you are responsible for translating business strategy and goals into a logically sequenced and optimized product roadmap for a key product area. You will work collaboratively to manage prioritization among strategy, operations, user experience, engineering, and other cross-functional teams.
As you manage your assigned area of the roadmap, you must engage, inspire and enable your team of analysts to strategically resolve issues, maintain pace and meet the strategic, financial and technical outcomes to deliver an industry-leading product.
Job Responsibilities


Translates the divisional goals and customer experience into a logically sequenced and optimized product roadmap for key product area.


Develops and maintains the product and feature roadmap for assigned area. Manages prioritization among user experience, technology and central marketing organizations.


Proactively identifies and resolves strategic issues for assigned product area that may impair the team's ability to meet strategic, financial and technical goals.


Works closely with the engineering technology team and user interface designers to define detailed key product requirements.


Coaches, mentors and develops a team. May be responsible for managing other members of the Product Team.


Grows adoption and usage of the Walgreens pharmacy business. Identifies and quantifies the customer segments with strong growth potential, creating Develops the business case and strategy for targeting. Implements growth strategy by coordinating cross-functional teams to deliver any necessary changes.


Measures and analyzes impact of existing functionality. Identifies opportunities to innovate and improve, providing additional benefits to the customer. Builds strong internal relationships with technology and development teams to drive implementation.


Measures and analyzes the impact of existing products and services. Identifies opportunities to innovate and improve. Builds strong internal relationships with the user experience, technology and support organizations to drive implementation of new solutions.


Conducts business and financial analysis, including forecasting, monitoring and reporting.


Identifies industry best practices in pharmacy and builds partner relationships. Understands how technology advancements drive sales and increase customer satisfaction. Keeps up to speed on all new product launches in the online space.