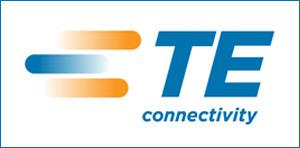 Product Manager (Remote) at TE Connectivity
Fremont, CA 94537
At TE, you will unleash your potential working with people from diverse backgrounds and industries to create a safer, sustainable and more connected world.
Job Overview
The Data and Devices business unit of TE Connectivity has an opportunity for a Product Manager for the Sockets product team, based not limited to TE facilities. The Product Manager will have responsibility for next generation socket products and act as a "mini" GM driving the overall product strategy, business leadership and capacity plans to achieve revenue and gross margin targets that enable long term competitiveness and success of the product line. This individual will develop and implement strategies for new business opportunities including identifying growth opportunities within key existing accounts and developing relationships with emerging customers.
This role requires strong strategic thinking and experience working across regions. This role must closely collaborate with colleagues in Sales, Engineering, Operations and Marketing to gain cross functional alignment and drive the successful execution of the product roadmap.
What you will be doing:
Market Sensing & Strategy Development:
• Articulate market trends, demand drivers, customer needs, industry trends, and competitive landscape
• Conduct market segmentation exercises to develop market segment-specific strategies.
• Conduct competitive analysis and benchmarking, able to leverage competitive knowledge for strategic decision-making
• Define segment -specific value propositions that beat the competition
• Develop product roadmaps that aligns with business strategy and market needs
• Design go to market strategy, inclusive of channel strategy and partnerships
• Work with R&D and operations in the development of new products to meet current and future customer requirements with the right cost
• Manage the product lifecycle and outlines a clear portfolio strategy for the assigned product family that positions to deliver strong financial results
Develop Business Plan
• Define resource requirements necessary to execute the product roadmap
• Work cross functionally to define sales, technology and operations strategies and goals, in line with financial goals
• Establish and execute the target cost and pricing policy
• Build consensus on specific tasks
• Partners with the sales organization and drives empowerment that win the max/best share and responsiveness while jointly defining GTM strategies
• Develop the annual operating plan (Sales and gross or standard margin)
• Establish and develop close relationships and intimacy with key customers
Execution - New Product Development & Launch
• Be the opportunity champion for PAC projects
• Be able to negotiate and offer a reasonable NRE and customer quote in-time
• Attend customer meetings in support of winning new business
• Deliver growth above market through strong NPI (New Product Introduction) and share gain execution
• Drives the right design with the right cost and optimized investment
• Plans product launches, including the development of marketing and sales plans
• Provide inputs to Marcom for the development of collateral, including e-commerce
• Provide demand forecast inputs to S&OP
• Exercise thought leadership
Execution - Post Launch Product Management
• Manage the P&L (sales and gross or standard margin) for the assigned portfolio
• Deliver sustained profitable growth
• Drives YoY gross margin expansion by developing and executing robust pricing strategies and driving operational productivity
• Enable sales to promote product line via training and the development of collateral materials that help articulate the value proposition
• Manage special price requests
• Track progress to the business plan and facilitate resolution to gaps
• Be the champion for resolution of product issues (e.g., quality, delivery, etc.)
What your background should look like:
• 8+ years of Product Management, Field Application Engineering, Business Development, or other relevant experience
• Relevant product or industry experience desired, including the data center, server/switch and high-speed connectors
• 4-year technical or business degree required
• Advanced degree (MBA) or relevant P&L management experience preferred
• Able to work under global operation time zones
Additional Qualifications:
• Strong business acumen with an ability to understand technically complex concepts
• Strong customer facing skills - building relationships, handling negotiations and selling
• Creative and innovative thinker able to provide input on the development of the product strategies and the relevant business plans with the ability to execute
• Proven ability to multi-task and drive results in a dynamic, high paced environment
• Strong interpersonal, planning, organization, and teamwork skills.
• Experienced leader with an ability to influence cross functional teams and to build strong relationships both internally and externally
• Advanced presentation skills with the ability to effectively communicate complex concepts to foster understanding and acknowledgement of critical information both up and down the organization.
• Proven ability to deliver results
TEGTA19
Competencies
Values: Integrity, Accountability,Teamwork, Innovation
ABOUT TE CONNECTIVITY
TE Connectivity is a $12 billion global industrial technology leader creating a safer, sustainable, productive and connected future. Our broad range of connectivity and sensor solutions, proven in the harshest environments, enable advancements in transportation, industrial applications, medical technology, energy, data communications and the home. With approximately 80,000 employees, including more than 7,500 engineers, working alongside customers in approximately 140 countries, TE ensures that EVERY CONNECTION COUNTS. Learn more at
www.te.com
and on
LinkedIn
,
Facebook
,
WeChat
and
Twitter
.
COMPENSATION
• Competitive base salary commensurate with experience: $121,400 - $153,300 (subject to change dependent on physical location)
• Posted salary ranges are made in good faith. TE Connectivity reserves the right to adjust ranges depending on the experience/qualification of the selected candidate as well as internal and external equity.
• Total Compensation = Base Salary + Incentive(s) + Benefits
BENEFITS
• A comprehensive benefits package including health insurance, 401(k), disability, life insurance, employee stock purchase plan, paid time off and voluntary benefits.
.videocomponent8ae3a91ad732ccb9 a{ border: 1px solid transparent; } .videocomponent8ae3a91ad732ccb9 a:focus{ border: 1px dashed #5B94FF !important; outline: none !important; }
.buttontext13c01d781def3077 a{ border: 1px solid transparent; } .buttontext13c01d781def3077 a:focus{ border: 1px dashed #5B94FF !important; outline: none !important; }
Location:
Fremont, CA, US, 94555
#job-location.job-location-inline { display: inline; }
City: Fremont
State: CA
Country/Region: US
Travel: 10% to 25%
Requisition ID: 64051
Alternative Locations: Remote US
Function: Sales & Marketing
Nearest Major Market:
San Francisco
Nearest Secondary Market:
Oakland
Job Segment:
Engineer, Equity, Developer, Manager, Product Manager, Engineering, Finance, Technology, Management, Operations