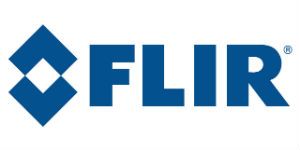 Product Manager, Security Thermal Cameras at FLIR Systems, Inc.
Goleta, CA 93110
Be visionary
At FLIR, we have a simple but ambitious mission: to develop market-leading thermal and sensing technologies which enhance everyday life. From saving energy, to saving lives FLIR is making a real difference in our world.
Our products are used in a wide array of situations to rescue people in danger, detect criminals, conserve energy, navigate safely, provide security around the globe, and protect our environment.
We are looking for individuals who thrive on making an impact and want the excitement of being on a team that wins.
Job Description
Job Summary:
The Product Manager for Security Thermal Cameras has global responsibility to define new products and satisfy market needs for a safer world. Creativity, intelligence and drive are needed to succeed in this competitive industry. FLIR has the technical edge and production capabilities to provide winning solutions. We are simply looking for the right leader to make it happen. If you are curious about the world and have the right skills to challenge a team to exceed customer expectations and make a real difference in people lives, consider this opportunity.    
Detailed Description:
•    Product Manager is responsible for product conception, through development and release through sustainment and then to end of life
•    The Product Manager is a joint leader, with the Project Manager, of the product development team that creates new security products which have compelling features matched to market needs. 
•    Supports financial planning for product road-map and development budgets to meet Annual Operating Plan goals
•    Supports competitive market analysis and advocates for products that position the FLIR security product offering to meet market needs for today and tomorrow.
•    Works with business development, engineering, production, quality and marketing leaders to ensure that the family of products, provide long-term, profitable growth
•    Formulates cost reduction and obsolescence plans
•    Ensures product and customer data is protected in accordance with ITAR, security classification guides and company proprietary information
•    Engages directly with Security Products customers and media through meetings, interviews, trade shows, product releases, and company-sponsored interchange meetings.
•    Leads with agility and a sense of urgency to deal with shifting priorities, demands, and timelines
•    Identifies and manages organizational and/or customer conflicts
•    Comprehends and improves relevant development processes, and ensure adherence to product life cycle standards
•    Some international and domestic travel expected (20%)
Requirements:
•    Bachelor's degree in a relevant Engineering discipline.
•    5-8 years in product development roles leading to increasing responsibility and impact over time
•    A track record of successfully performing and leading development and sustainment projects
•    Experience and expertise in new product development, product road mapping, product cost and pricing, R&D and Sustainment
•    Skilled in Strategic planning and laying out and communicating a Strategic vision
•    Demonstrated capability to work in a collaborative team environment but also the ability to lead as an individual and bring challenging new ideas to the table
•    Well rounded verbal and written communication skills
FLIR and all of our employees are committed to conducting business with the highest ethical standards. We require all employees to comply with all applicable laws, regulations, rules and regulatory orders. Our reputation for honesty, integrity and high ethics is as important to us as our reputation for making innovative sensing solutions.