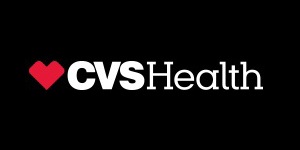 Product Marketing Director at CVS Health
Woonsocket, RI 02895
Job Description
As the Director for Product Marketing, you will be responsible for owning the B2B marketing efforts of our PBM cost management product portfolio. You will direct a team that will establish positioning, messaging and develop and execute well defined marketing plans. It will be your responsibility to ensure business partners are aligned with the plans and positioning intended to drive toward success measures of the product portfolio.

The B2B audience is focused on the decision makers within payors including employers, health plans and consultants. You will help lead segmentation and targeting of this audience as well as deeply understanding the needs and hot buttons for this audience.

You will lead positioning, messaging, narrative development, internal and external communication plans, demand generation and marketing collateral development for the programs in the portfolio. You will ensure the creation of well-defined marketing plans that use insights, research, industry-knowledge and best-practices to form the most effective approaches to engage target audiences, including:

- Prioritization of marketing work across the portfolio and ensuring new capabilities and updates are positioned appropriately in the market

- Effective marketing plans to support and drive product awareness and adoption goals including demand generation campaigns

- Support the sales channel with the right amount of knowledge and resources to effectively deliver positioning and benefits of the key programs to their customers

The tangible results of a product marketer's work typically include:

- Market and competitive intelligence that gives the team a deep understanding of the market

- Positioning and messaging that attracts and converts prospects and leads

- Sales enablement materials that help sales close more deals

- Go-to-market strategy and launch plans that outline in detail how the product will be promoted and sold

Required Qualifications
* 10 or more years of B2B marketing experience that includes segmentation, customer-centric approach, business analysis, brand/business building, marketing mix development and content marketing

Preferred Qualifications
* Demonstrated leader and strong driver of results with a proven ability to turn strategy into action
* Highly developed interpersonal skills, this includes listening, verbal and written
* Excellent relationship-building skills including ability to influence and impact and build consensus across all levels of the organization
* Experience with public relations and various media channels including influencer strategy

Education
* Bachelors Degree is required
* Masters Degree is preferred

Business Overview
At CVS Health, we are joined in a common purpose: helping people on their path to better health. We are working to transform health care through innovations that make quality care more accessible, easier to use, less expensive and patient-focused. Working together and organizing around the individual, we are pioneering a new approach to total health that puts people at the heart.

We strive to promote and sustain a culture of diversity, inclusion and belonging every day. CVS Health is an equal opportunity and affirmative action employer. We do not discriminate in recruiting, hiring or promotion based on race, ethnicity, sex/gender, sexual orientation, gender identity or expression, age, disability or protected veteran status or on any other basis or characteristic prohibited by applicable federal, state, or local law. We proudly support and encourage people with military experience (active, veterans, reservists and National Guard) as well as military spouses to apply for CVS Health job opportunities.