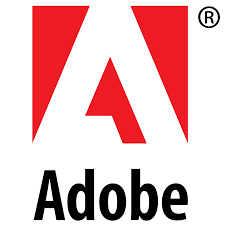 Product Marketing Manager, Adobe Advertising Cloud (Content Focus) at Adobe Systems Inc.
New York, NY
Business Overview:
Advertisers face an increasingly complex and fragmented landscape, with legacy silos for media planning and buying across TV and digital. Coupled with the proliferation of devices and massive amounts of data, media investment has become unwieldy and complex for brands. According to the latest Adobe Digital Insights "State of Advertising" Report, 47% of global marketers said that not having an integrated data and media buying solution was one of their biggest challenges!
Adobe Advertising Cloud is the industry's first end-to-end platform for managing advertising across traditional TV and digital formats. It makes it simple to deliver video, display, and search advertising across any screen in any format. With this independent cross-channel platform, you can identify and engage the best audiences with a consistent and meaningful ad experience. Adobe Advertising Cloud already runs roughly $3.5 billion in annualized ad spend on behalf of more than 1000 global clients, including Allstate, Heineken, L'Oréal, MGM and Southwest Airlines.
Team Overview:
The Advertising Cloud Product Marketing team is in the process of an exciting transformation. We have restructured our team to allow us to effectively execute on each of our core pillars across all channels and integrations:
Market Problems: Clearly define the market problems we are solving and build an ongoing process for market validation and feedback recommend inputs to product team
Competitive Intelligence: Develop a consistent, coherent, and compelling competitive intelligence program with a data-driven compete philosophy that helps us close more deals
Positioning: Define, articulate and evolve a defensible and differentiated position in the market
Product Launch: Build an outstanding product launch program that is repeatable, measurable, and impactful.
Content: Craft best-in-class content that brings our positioning and product to life with a tailored approach to each of our GTM teams, client personas, and key verticals
Enablement and Communications: Ensure all partners are always up to speed on the latest and most meaningful PMM initiatives and messaging
What you'll do
With the above pillars in mind, this specific Product Marketing Manager will have a level of leadership over Content and will also be play an important collaborating role to Positioning and Product Launch. You will have a strong voice in bringing our story to life through sales decks, one-sheeters, whitepapers, blog posts, and other forms of content. Key initiatives will include:
Build compelling content that best conveys our positioning and solves our customer market challenges
Tailor positioning to the needs of key GTM team (Sales, Activation, Client Partners, Solution Consultants)
Craft and adapt content to key verticals buyer personas
Establish Adobe Advertising Cloud as an inspiring leader through all materials and event messaging
Bring technical concepts to life through visually clear and compelling collateral
Turn client success stories into compelling case study content
Work with other PMMs and training teams to craft outstanding training content for both internal and external usage
In addition to having a significant degree of ownership around the above initiatives, you'll also be working closely with other members of this team to collaborate on market research, product marketing strategy, and thought leadership to steer the strategic direction of our business.
What you'll need to succeed
4+ years of direct experience in a product marketing or sales enablement role
Deep understanding of advertising technology landscape and key competitors
A strategic approach to content that bridges technical concepts with compelling narratives
Proven excellence in crafting well-structured and well-designed content in multiple format such as PowerPoint decks and one-sheeters
An entrepreneurial mentality to ideate and develop new processes and initiatives rather than simply supporting those of others
Ability to build credibility with other internal teams such as sales and solution consulting
Upbeat work ethic and true passion for the space
At Adobe, you will be immersed in an exceptional work environment that is recognized throughout the world on Best Companies lists. You will also be surrounded by colleagues who are committed to helping each other grow through our unique Check-In approach where ongoing feedback flows freely.
If you're looking to make an impact, Adobe's the place for you. Discover what our employees are saying about their career experiences on the Adobe Life blog and explore the meaningful benefits we offer.
Adobe is an equal opportunity employer. We welcome and encourage diversity in the workplace regardless of race, gender, religion, age, sexual orientation, gender identity, disability or veteran status.