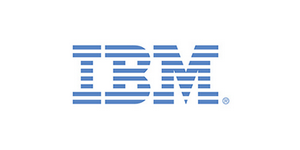 Product Marketing Manager at IBM
Boston, MA
Introduction

At IBM, work is more than a job - it's a calling: To build. To design. To code. To consult. To think along with clients and sell. To make markets. To invent. To collaborate. Not just to do something better, but to attempt things you've never thought possible. Are you ready to lead in this new era of technology and solve some of the world's most challenging problems? If so, lets talk.


Your Role and Responsibilities

This role can be located with the Product Marketing team based in New York City or Raleigh.


Be a part of a key and emerging area of IBM's business. As companies look to accelerate agility and efficiency with cloud, and improve their operations, they need to be able to act on insights being generated by people, places and things. Edge computing combined with 5G creates opportunities to enhance digital experiences, improve performance and data security, and enable continuous operations in every industry. By 2022, 50% of enterprise data will be processed at the edge, compared to only 10% today. The growing number of smart devices, the need for faster processing, and the increased pressure on networks drive the edge computing market.


The IBM Cloud Integration team is seeking a Product Marketing Manager (PMM) who will be responsible for the external positioning of our product offerings, inbound and outbound marketing activities, and market views within the IBM 5G Edge Computing category. In this role, you will develop strategic marketing plans for IBM offerings through market research, competitive analysis, customer engagement and business planning. You will lead governance councils across various marketing functions and work directly with Offering Management and PMMs from multiple business units, as well as industry marketing, development and sales to create a marketplace for the key offerings within the category.


You will be the expert in buyer personas

how the target audience researches and their buying criteria

and will transfer that knowledge to the sales channel. As a champion in the market, you will help drive our IBM 5G Edge Computing value proposition and gain insights that enable you to contribute to our broader go-to-market strategy. You will be client-centric, data-driven and agile to the core to deliver optimal business outcomes. Attention to detail and an eye for quality, along with the ability to grasp and translate technical capabilities into differentiated outcomes and benefits, is crucial.


A Day in the Life Essentials:


+ Lead various functional teams across a governance council to ensure representation and project plan alignment.

+ Collaborate with Product Marketers across various business units, including Industry 4.0, Telco and the IBM Partner Ecosystem to develop a cohesive GTM plan and messaging.

+ Collaborate with the Marketing conversation teams across the Journey to Cloud and AI & Smarter Business themes to ensure proper representation of messaging throughout the content and digital journeys.

+ Client Focused – Execute plans and programs by understanding the personas (decision maker, influencer, user) of a buying cohort.

+ Positioning & Messaging - Identify and develop positioning that uniquely differentiates IBM as the leading provider of next generation Edge computing products and solutions.

+ Sales and marketing tools – Collaborate on creation of collateral, whitepapers, presentations, videos, blog posts, and more, to communicate the value proposition of our offering and drive strong organic traffic leading across a high performing buyer's journey.

+ Storytelling - Use persuasive and compelling storytelling when communicating in various situations, understand how to be concise.

+ Technical Writing - Develop presentations and speak about them using technical writing skills.

+ Launches – Plan the market launch of new products and manage the cross-functional implementation of the plan.

+ Communications - Work with sales and marketing teams to broadcast our message to the market, across the organization, and to our partner community.

+ Market intelligence - Be the expert on our buyers, how they buy and their buying criteria; be the expert on our competition and how to succeed.

+ Demand generation – Support the strategy and programs that create interest for IBM across market segments.

+ Industry leadership - Represent the company at industry events, conferences, trade shows, webinars, on social media, and as a spokesperson for analyst and press coverage.


Discover what you can do at IBM.


Required Technical and Professional Expertise


+ 5-7 years of experience in Product Marketing

+ Experience with Agile tools & methodologies


Preferred Technical and Professional Expertise


+ Experience working in a highly matrixed global organization a plus


About Business Unit

IBM Corporate Headquarters (CHQ) team represents a variety of functions such as marketing, finance, legal, operations, HR, and more, all working together to solve some of the world's most complex problems, help our clients achieve success and build collaborative work environments for IBMers.


Your Life @ IBM

What matters to you when you're looking for your next career challenge?


Maybe you want to get involved in work that really changes the world? What about somewhere with incredible and diverse career and development opportunities – where you can truly discover your passion? Are you looking for a culture of openness, collaboration and trust – where everyone has a voice? What about all of these? If so, then IBM could be your next career challenge. Join us, not to do something better, but to attempt things you never thought possible.


Impact. Inclusion. Infinite Experiences. Do your best work ever.


About IBM

IBM's greatest invention is the IBMer. We believe that progress is made through progressive thinking, progressive leadership, progressive policy and progressive action. IBMers believe that the application of intelligence, reason and science can improve business, society and the human condition. Restlessly reinventing since 1911, we are the largest technology and consulting employer in the world, with more than 380,000 IBMers serving clients in 170 countries.


Location Statement

For additional information about location requirements, please discuss with the recruiter following submission of your application.


Being You @ IBM

IBM is committed to creating a diverse environment and is proud to be an equal opportunity employer. All qualified applicants will receive consideration for employment without regard to race, color, religion, gender, gender identity or expression, sexual orientation, national origin, genetics, disability, age, or veteran status. IBM is also committed to compliance with all fair employment practices regarding citizenship and immigration status.