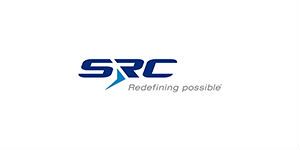 Product Quality Engineer/ Operations Quality (SRCTec) at SRC, Inc
Syracuse, NY 13201
Position Description :
SRCTec, LLC is currently seeking a high-energy Quality Engineer who is passionate about transforming data into information, solving problems, and using proven quality tools to support our dynamic electronics manufacturing and depot environments.
Responsibilities
Successful candidates have a demeanor that brings :
A self-motivated work ethic and persistence during problem solving activities
A positive attitude that is engaging and inspirational to the workforce
A confident approach to making decisions that support a culture of quality
A high personal ownership of product quality and customer satisfaction
A desire to challenge the current state and continuously improve systems and processes
Successful candidates will thrive performing daily activities including :
Providing direct support to Technicians to induct and document returned products into the depot
Providing direct support to Quality Inspectors to understand, disposition and resolve defects
Understanding the build process test / inspection points needed to ensure product quality
Interacting with the Manufacturing Execution System to create work plans and MFG orders
Reviewing qualification test plans and reports for suitability and acceptance
Analyzing data sets for consistency - and taking appropriate action to correct findings
Using workflow tools to ensure support processes (e.g. MRB, RMA) are executed in a timely manner
Position Requirements :

Bachelor's in Computer Science, Math or Engineering discipline
Strong verbal and written communication skills
3+ years' related experience in a Technical / Manufacturing environment
Root cause analysis practitioner (i.e. fishbone, 5-why)
Strong MS Excel ability (e.g. MS Query, PowerPivot, Writing Macros, VLOOKUP)
Familiarity with SQL / data extraction a plus
Familiarity with Electronics and Circuit Card Testing a plus
Security Clearance Requirements
Must be a U.S. citizen, green card holder or protected individual as defined by 8 U.S.C. 1324b(a)(3). Applicants selected will be subject to a background verification and drug screen.
As an EEO/AA employer, the Company does not discriminate in its employment practices due to an applicant or employee's race, color, religion, sex (including pregnancy), sexual orientation, gender identity or expression, age, national origin, veteran or disability status, or any other basis protected by federal law. In addition, the Company complies with applicable state and local laws governing nondiscrimination in employment in every location in which the Company has facilities and employees.